ETF 2006 - Biezenmortel, Netherlands
Here's a page of photos from the European Triode Festival 2006
The festival was held at a monastery in the village (?) of Biezenmortel, Netherlands and was organized this year by
Guido Tent and Emile Sprenger. Great job guys!!
These photos are presented in the order they were taken and some will have captions.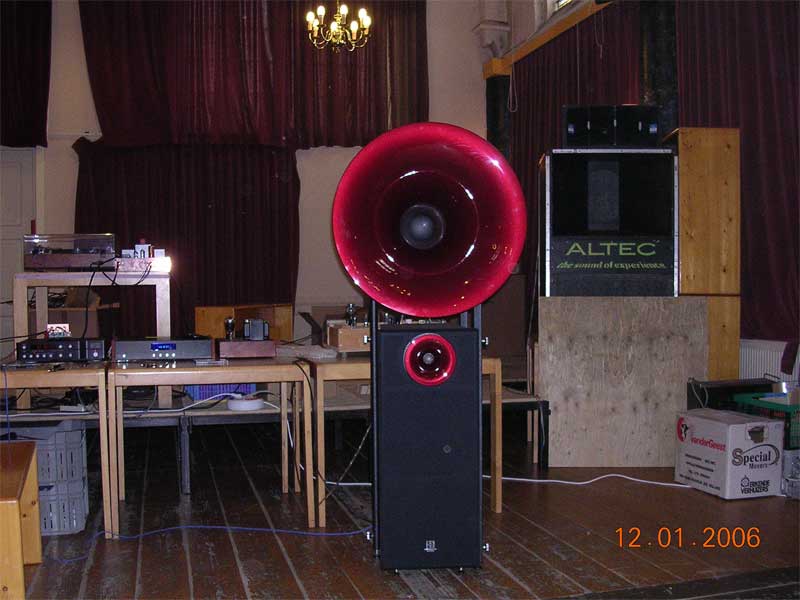 In the chapel with the big system and Avant Garde horn speakers.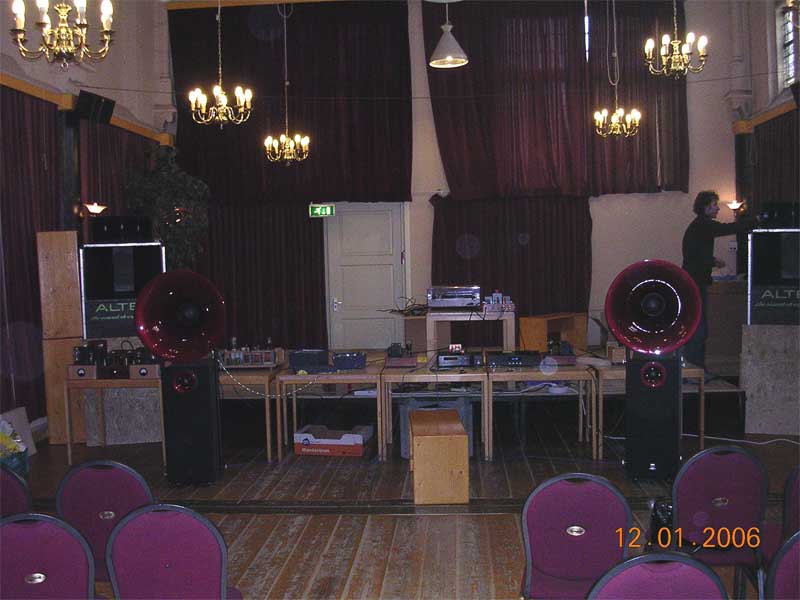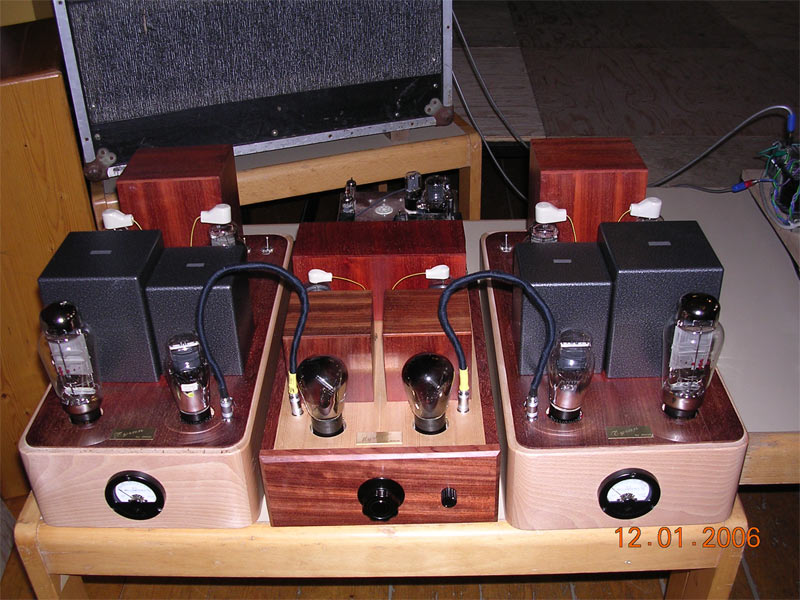 Monoblocks and preamp built by Directly Heated Rob. Tribute transformers throughtout including the ones under the wood covers.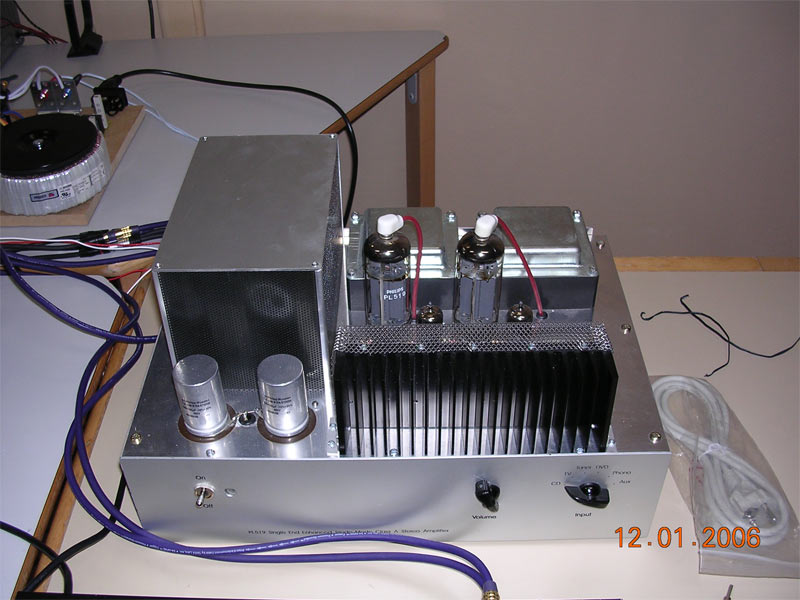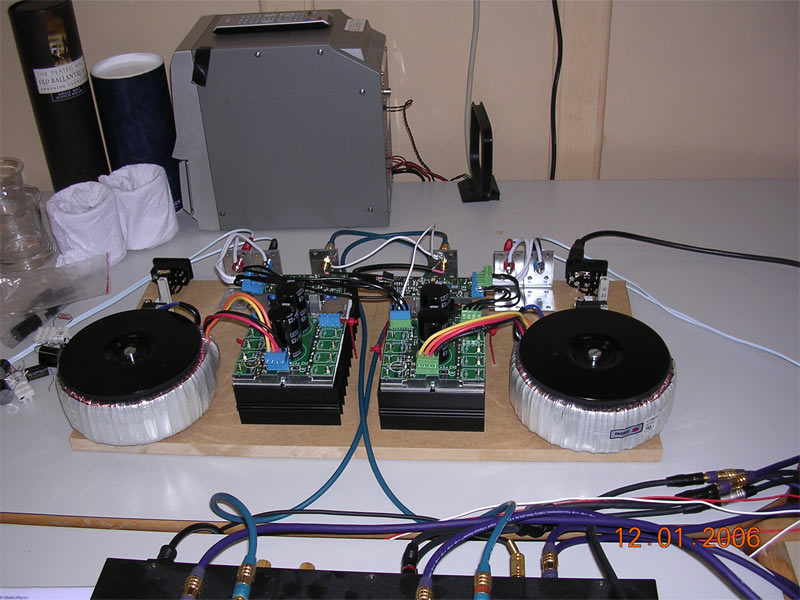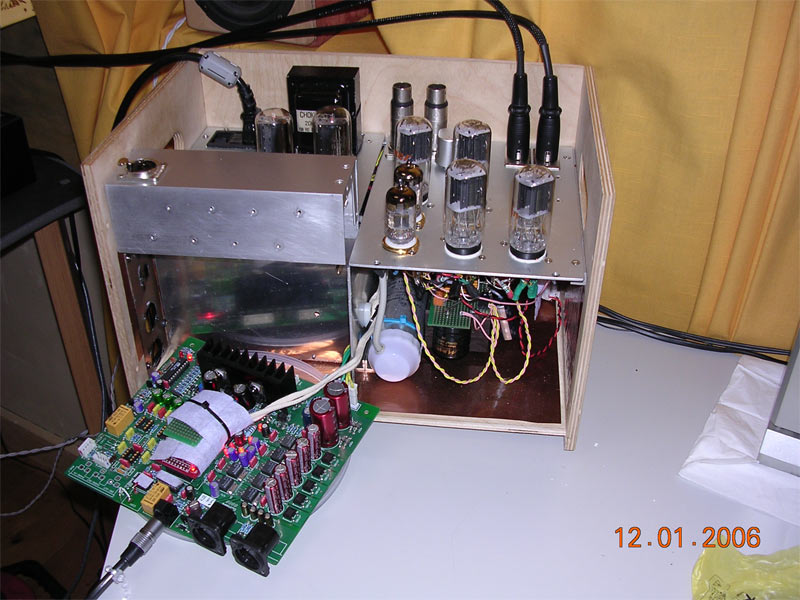 .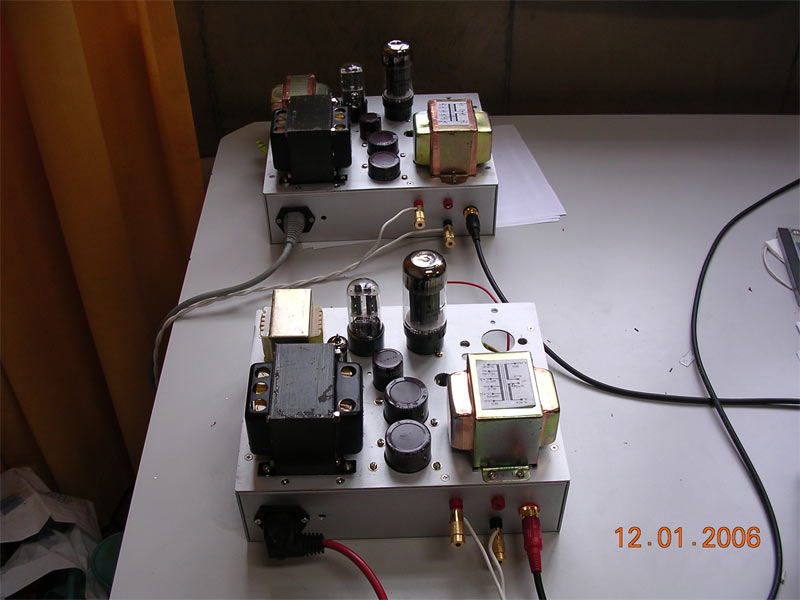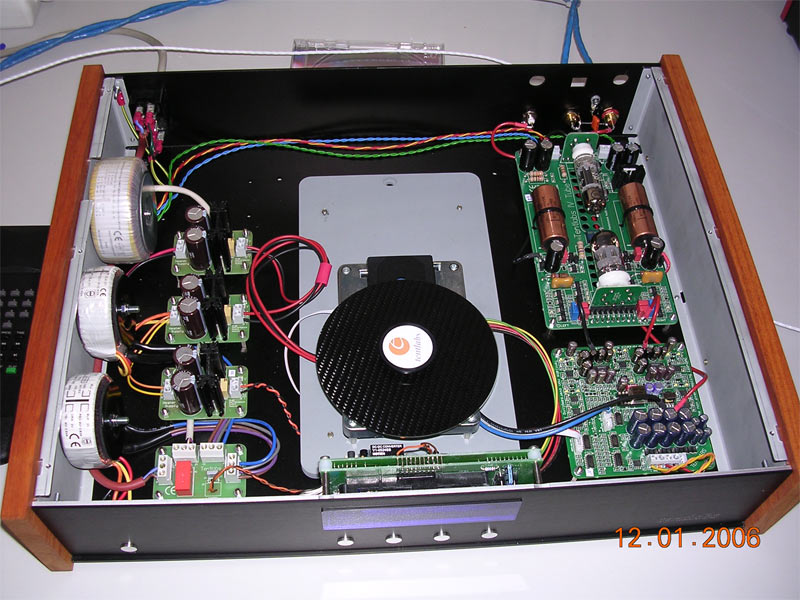 Guido's entry in the DAC shootout. Very nice player.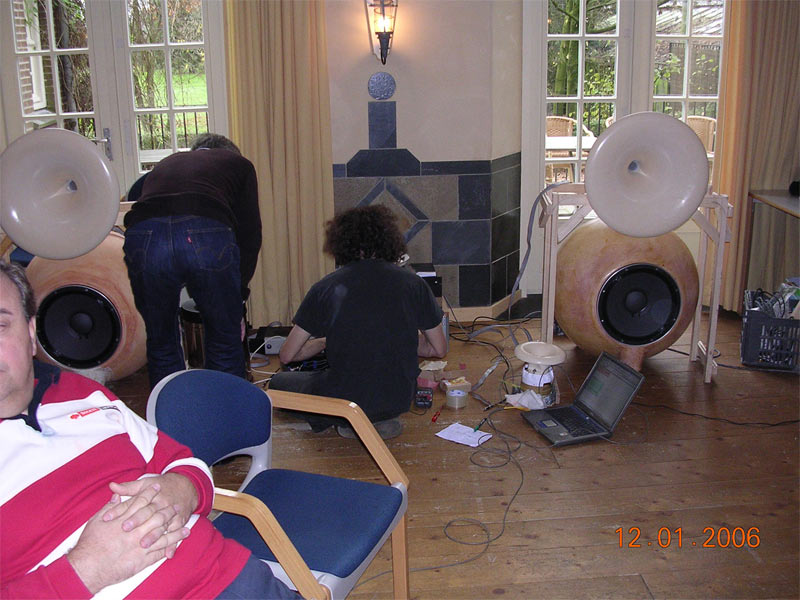 In the French Room with the Melaudia group.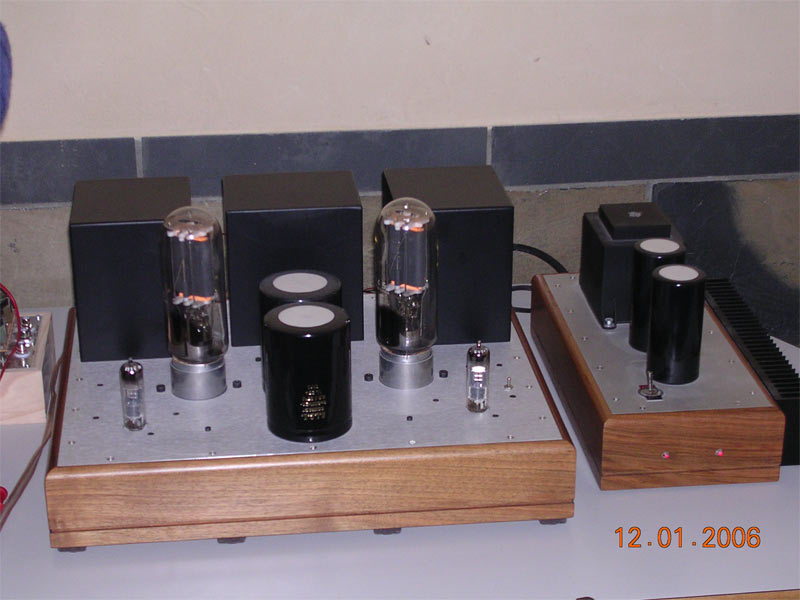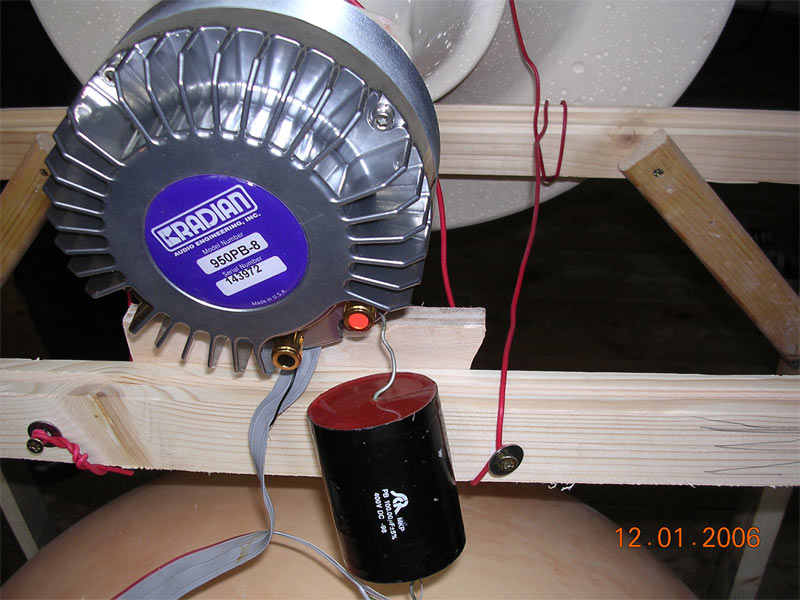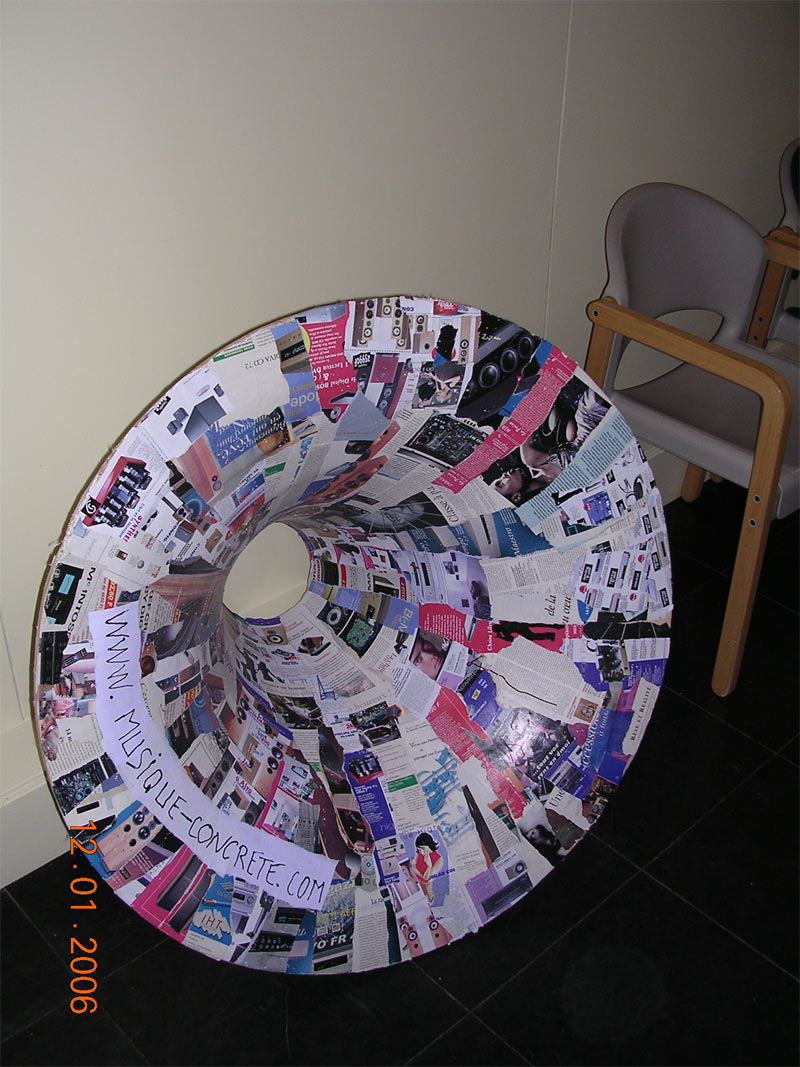 A concrete horn? Quite large.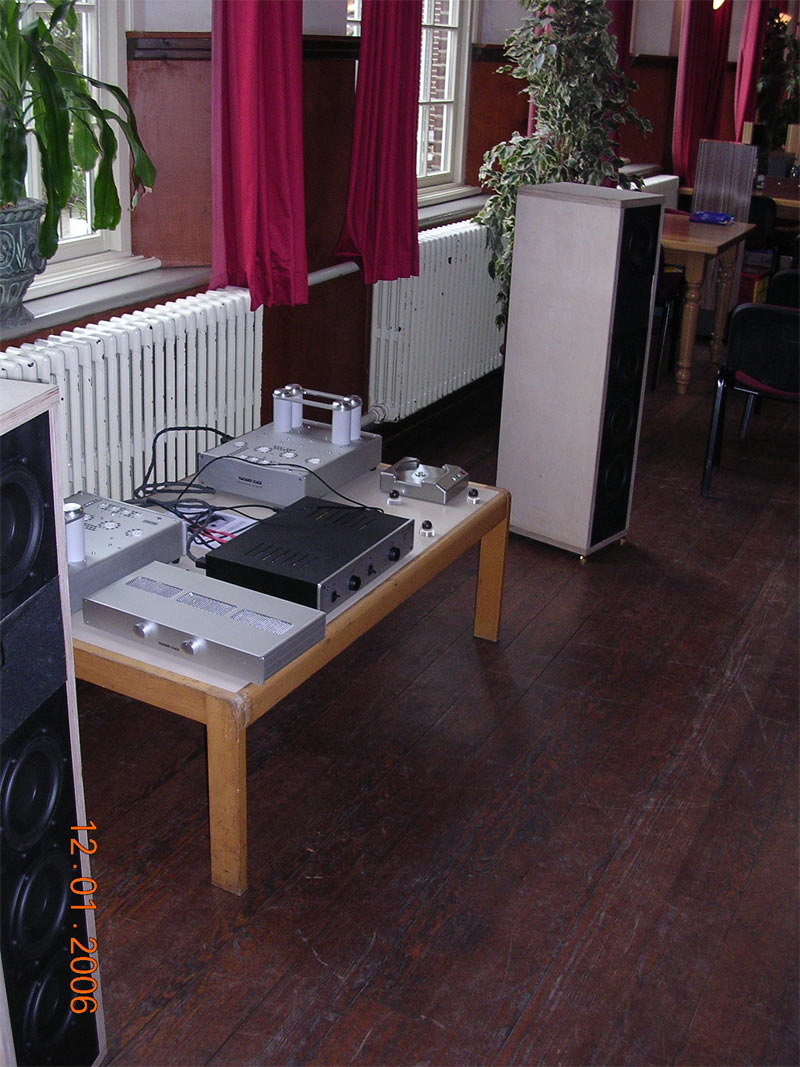 Allen Wright's setup.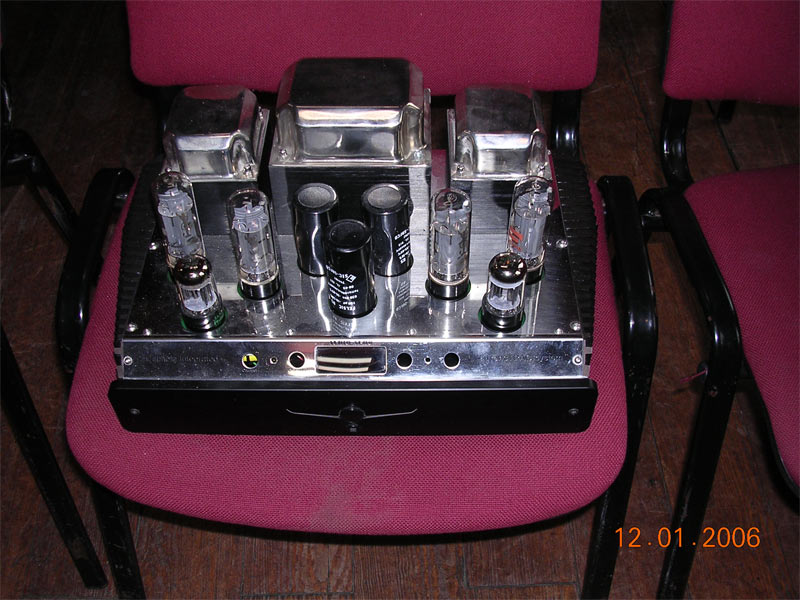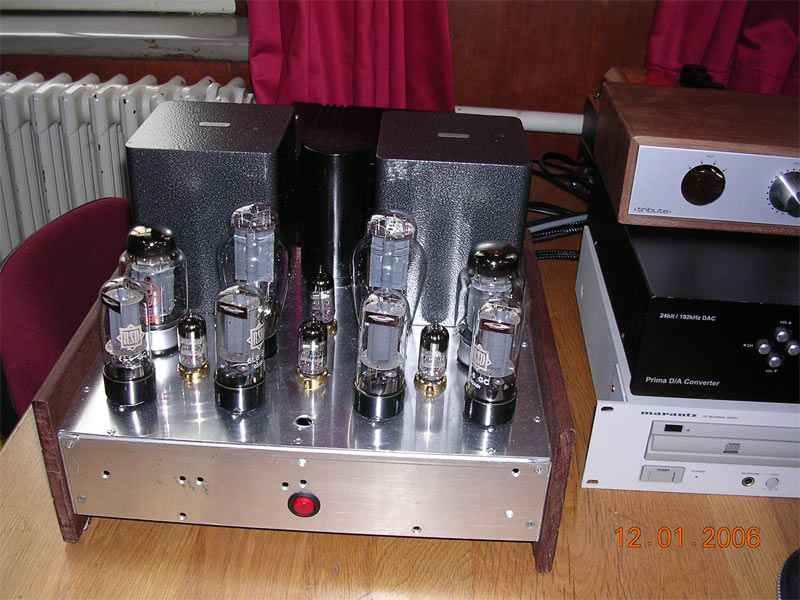 This is purported to be a 30WPC SE 300B amp. Unfortunately, I didn't get to hear it.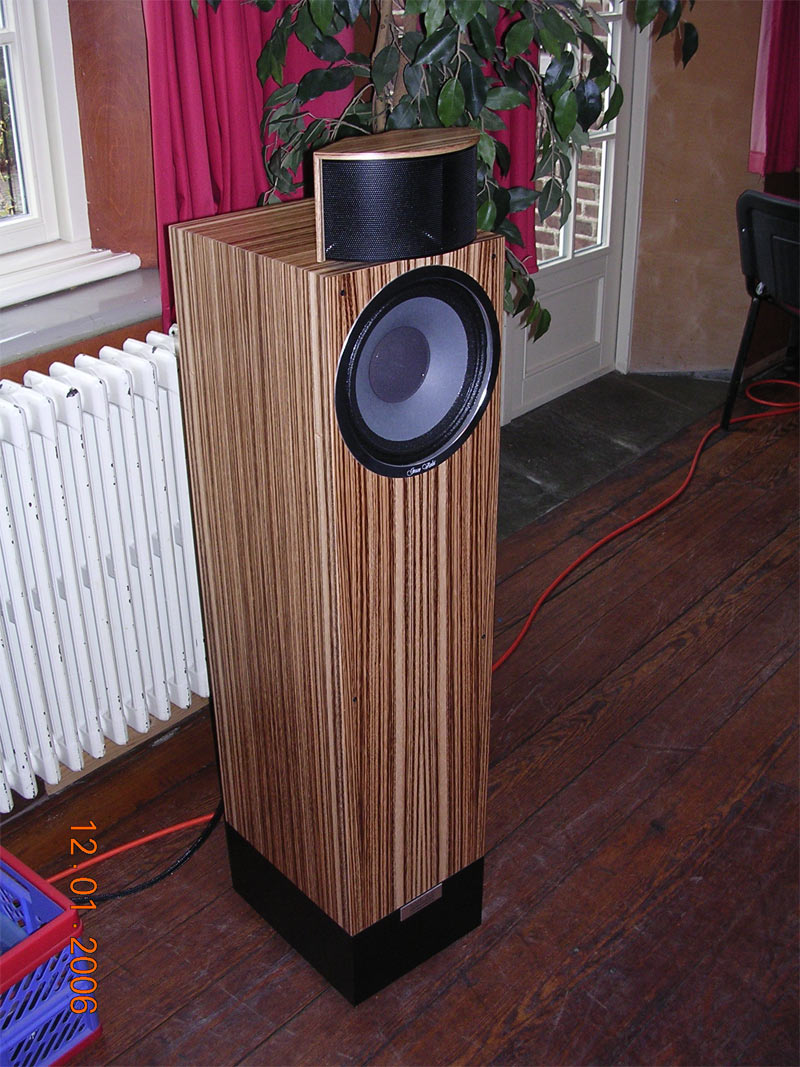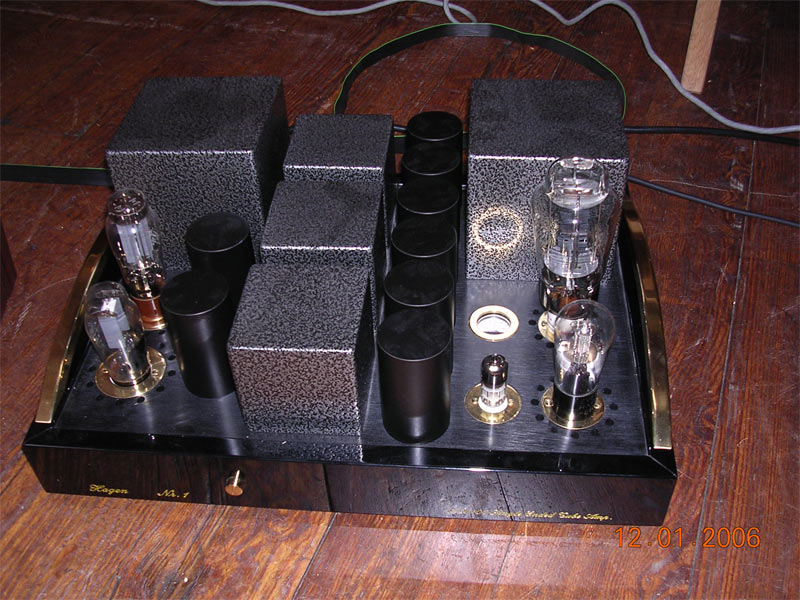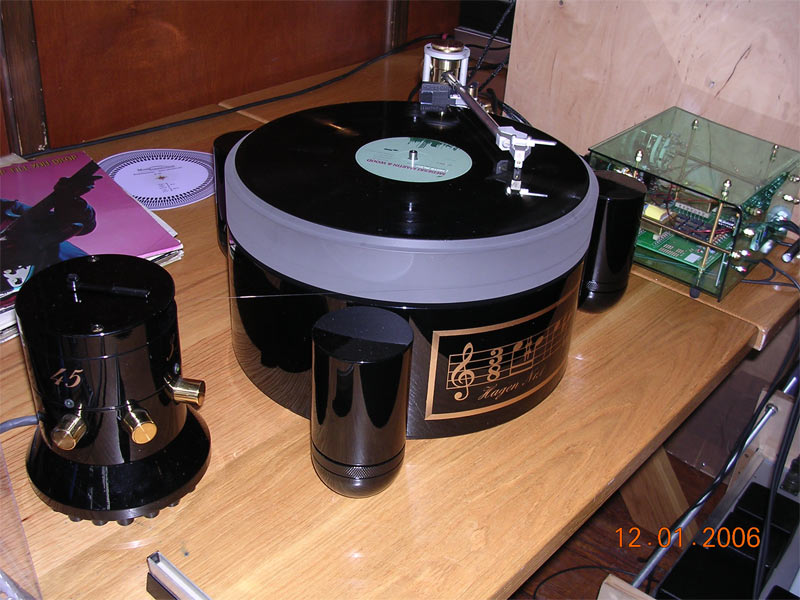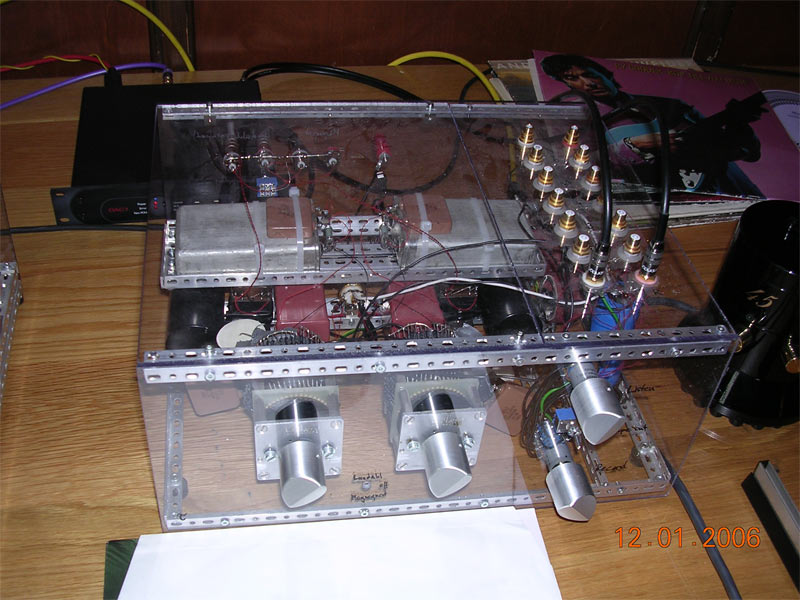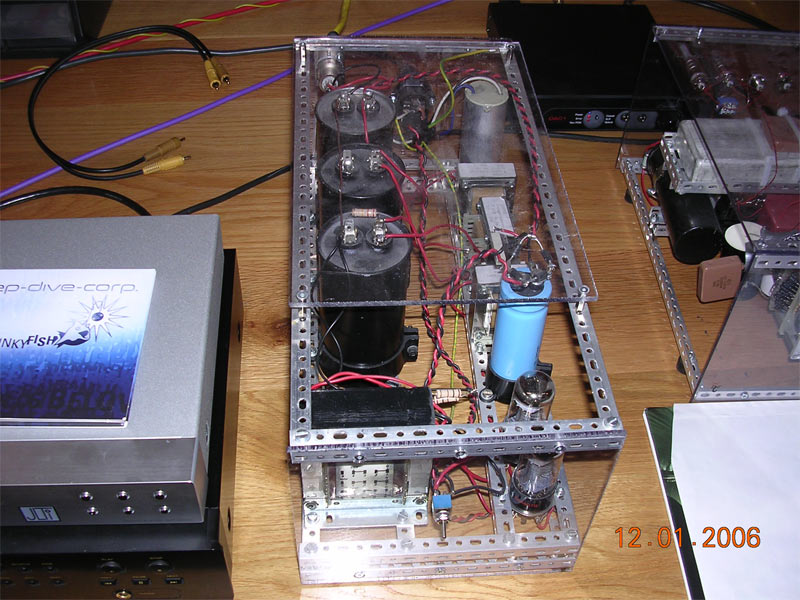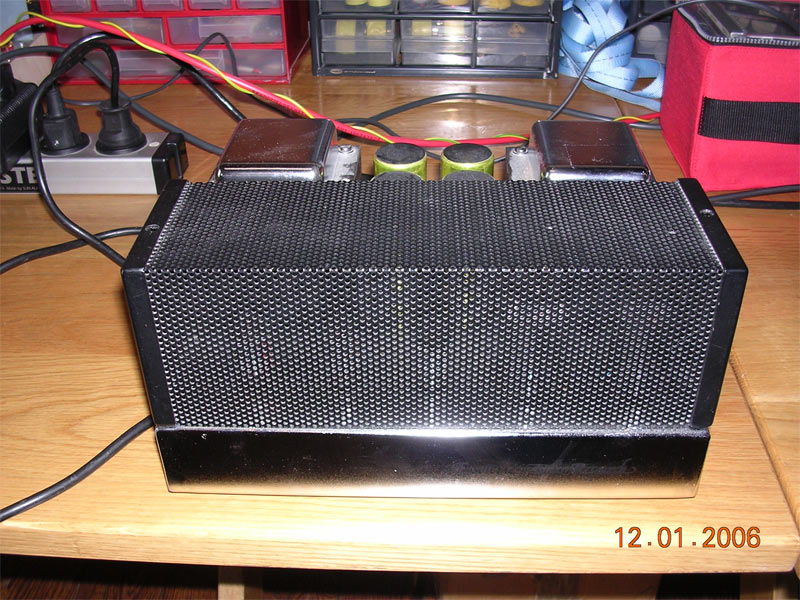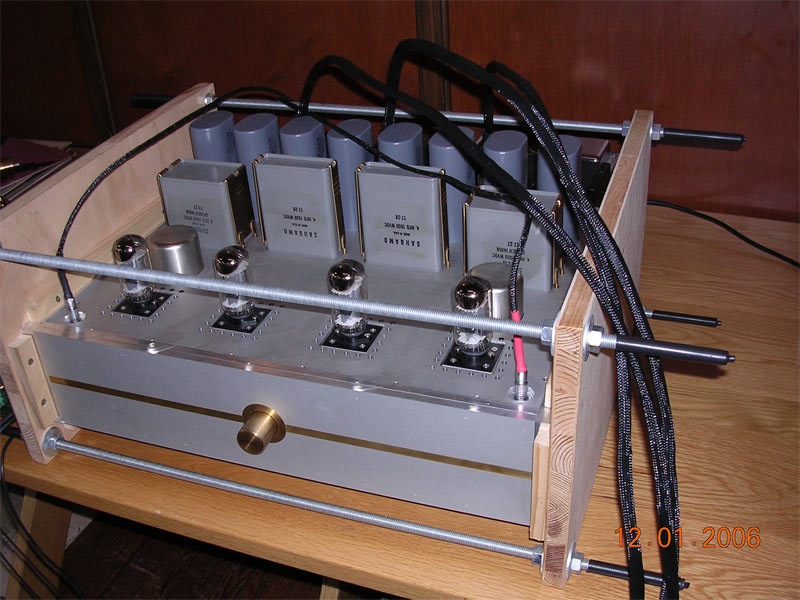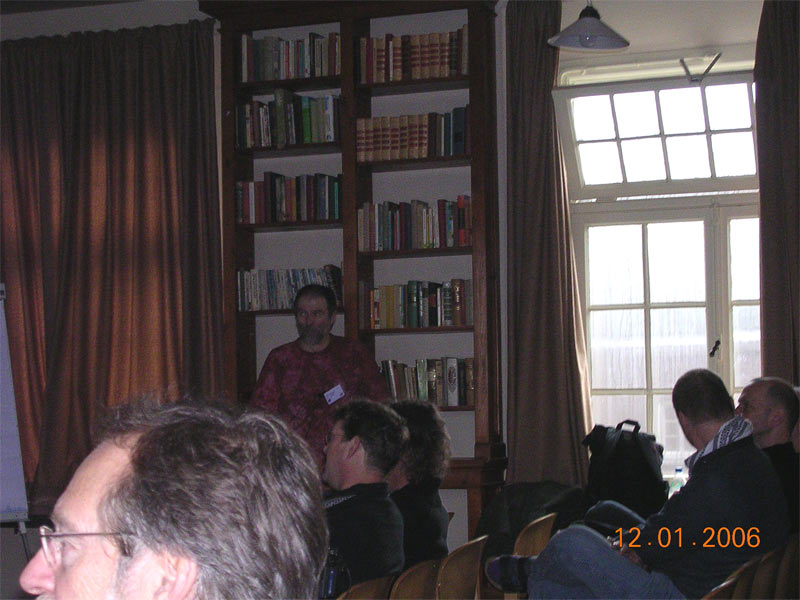 At the Morgan Jones lecture.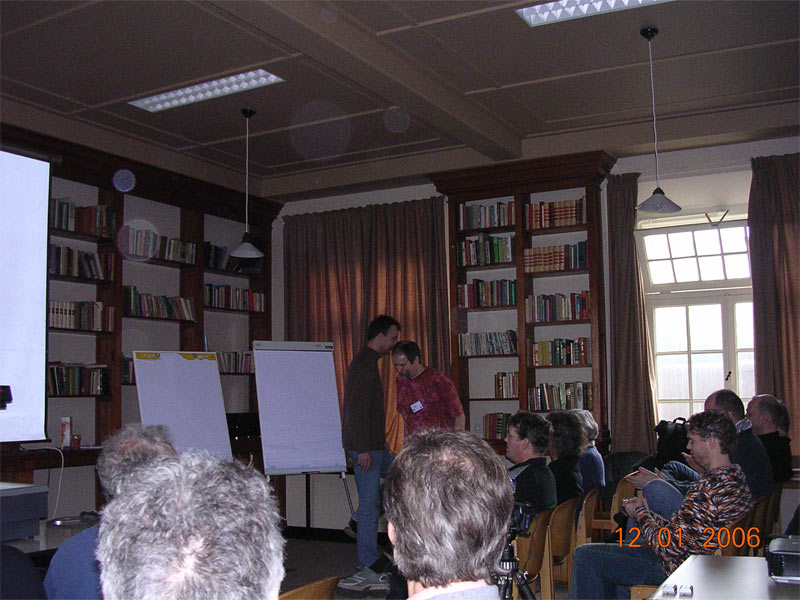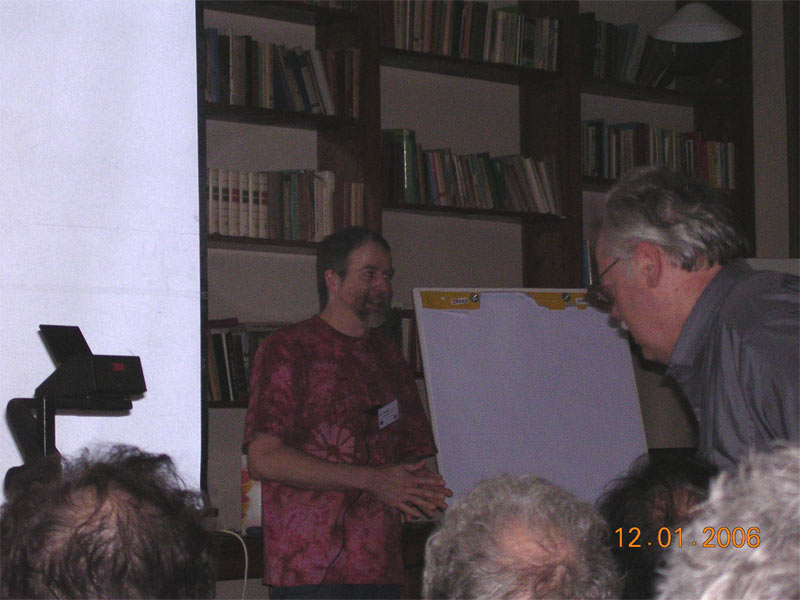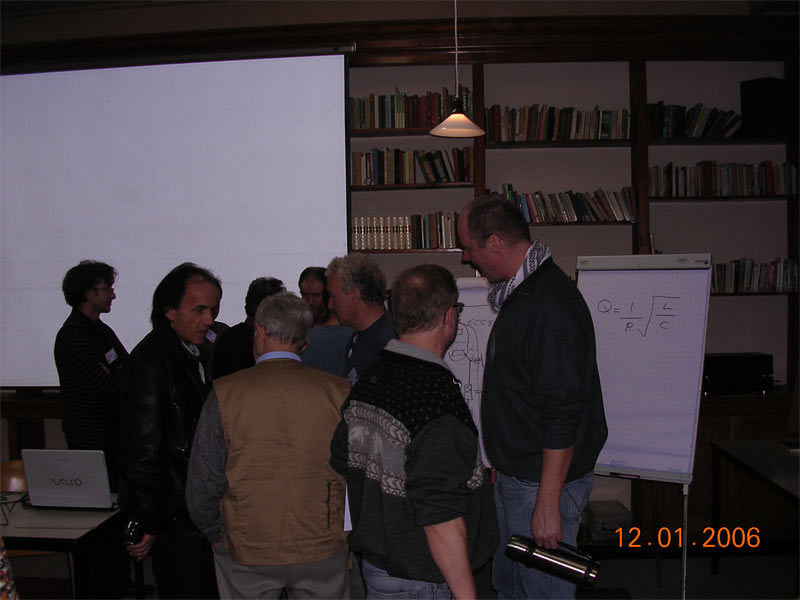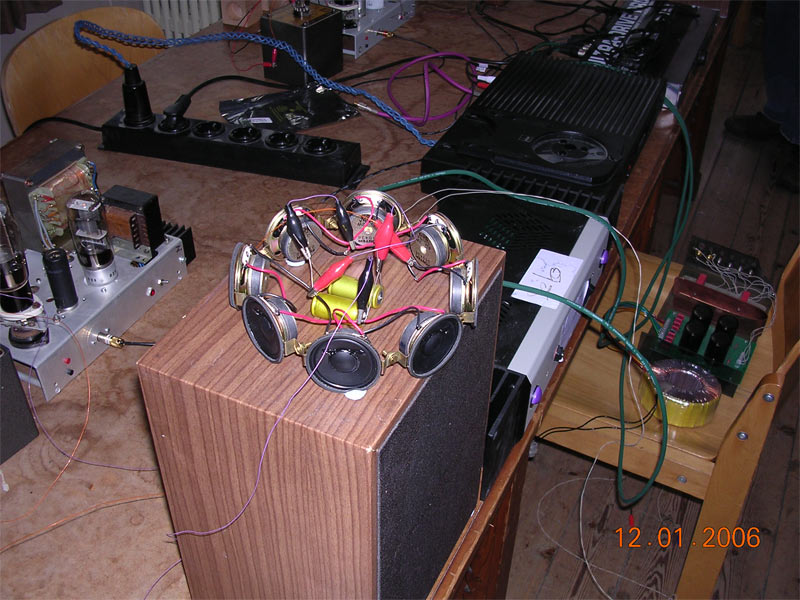 Interesting round tweeter.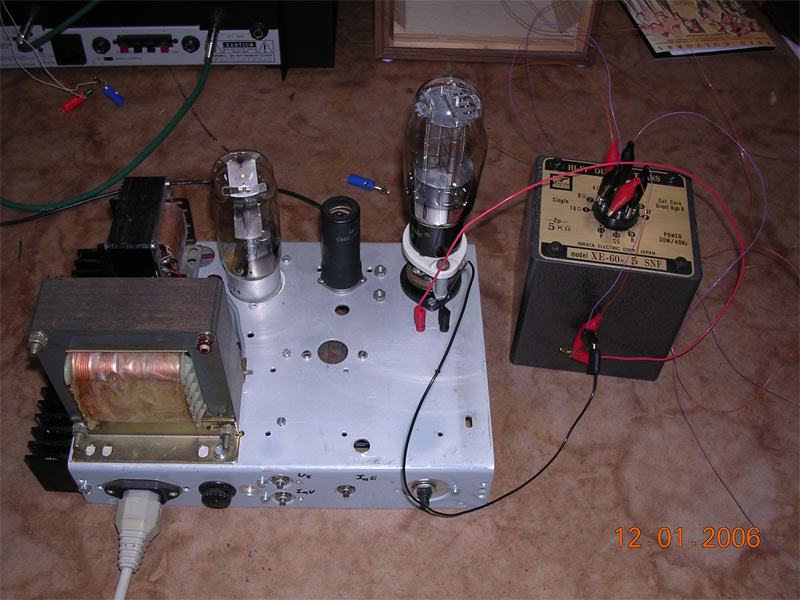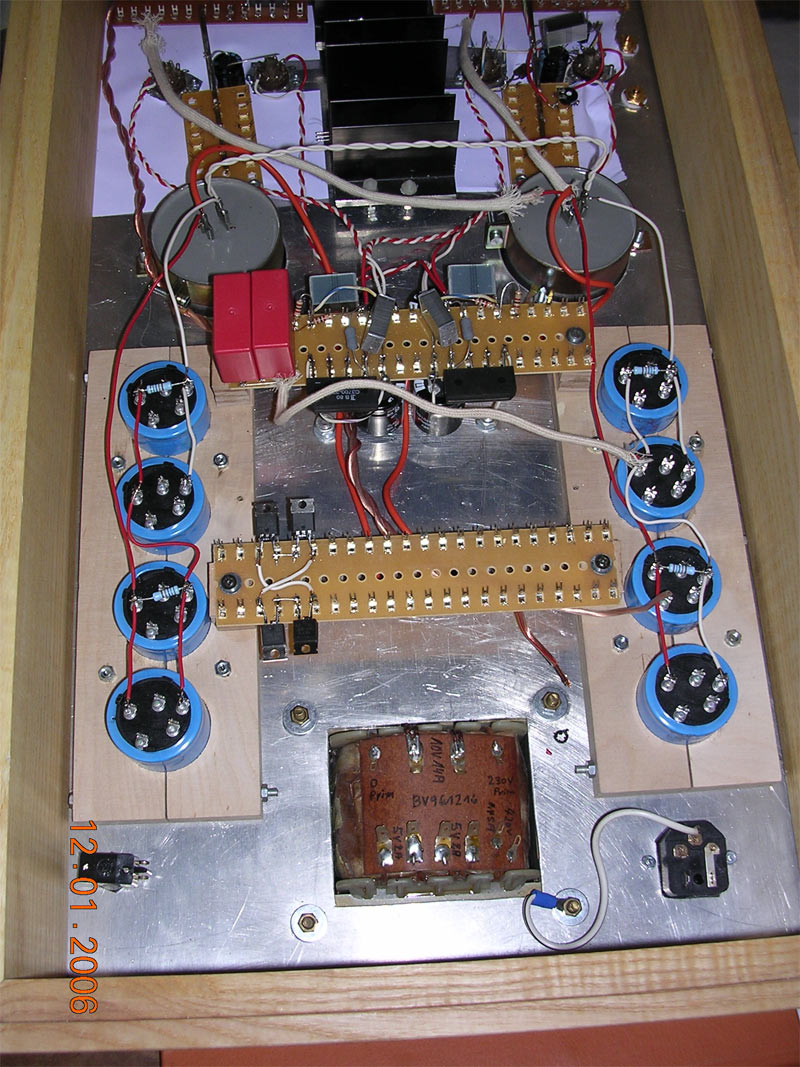 Bodo Kalthoff's 813 amp. Plagued by gremlins, maybe we'll get to hear it next year.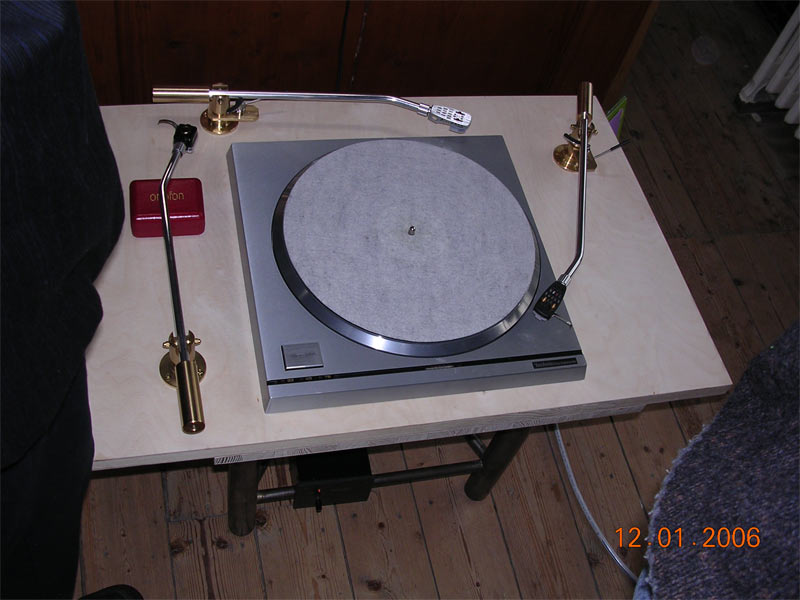 Nice arm board.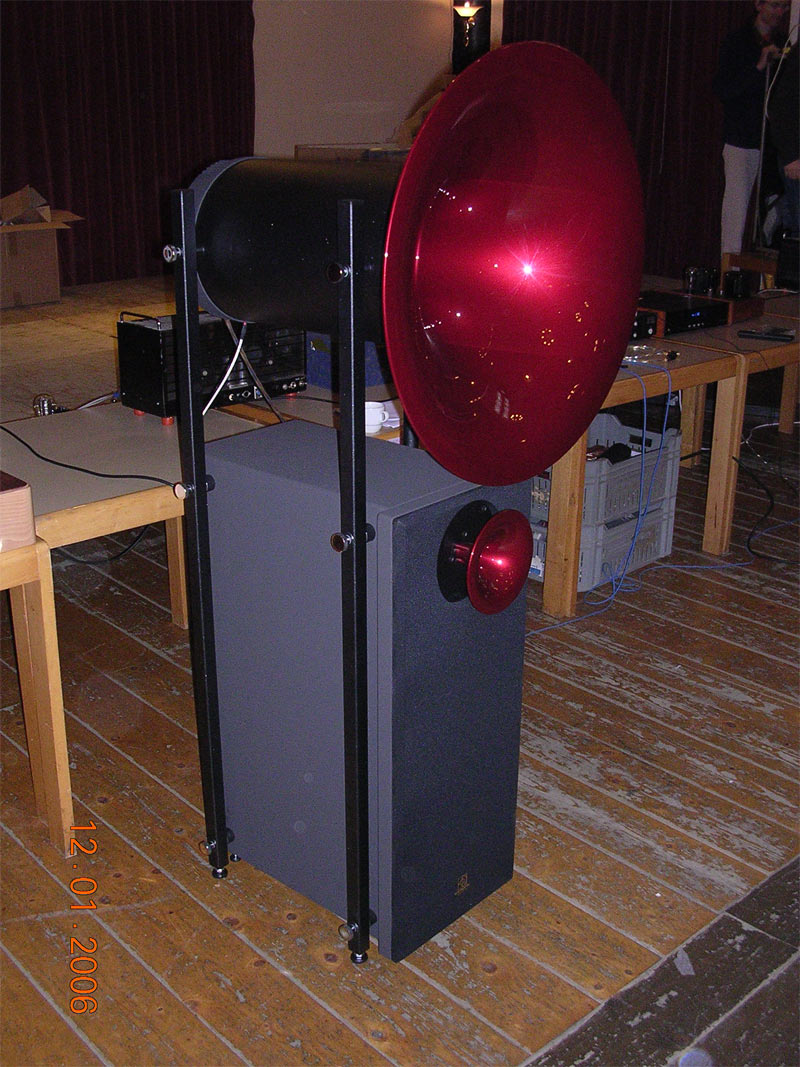 Another shot of the Avant Garde loudspeakers. They filled the chapel, a large space, powered by single 45s. Amazing!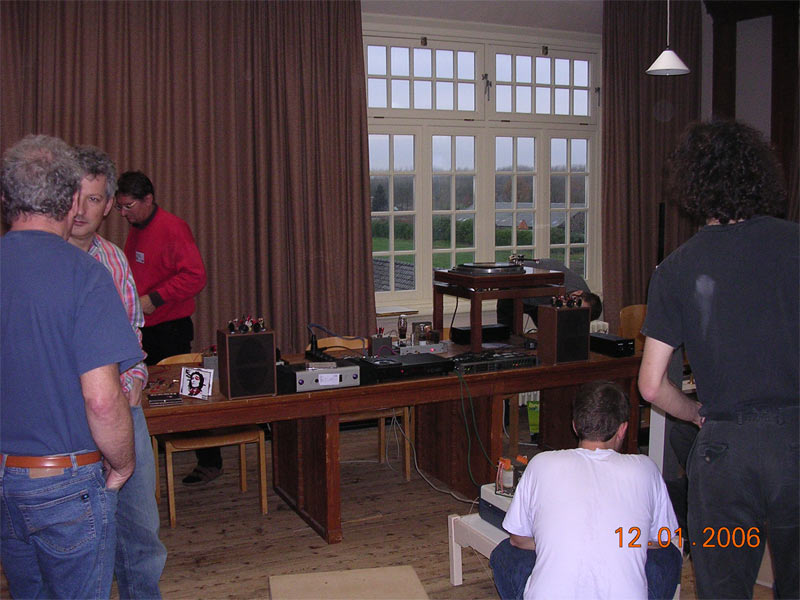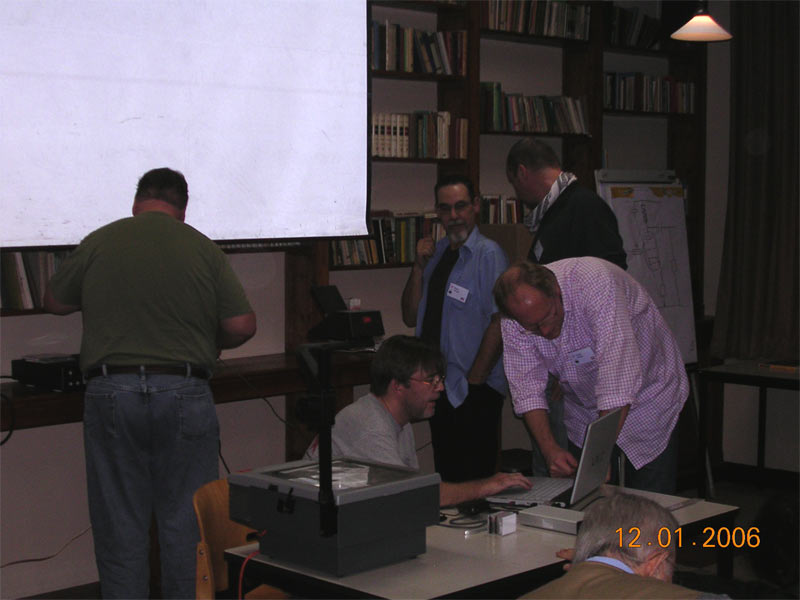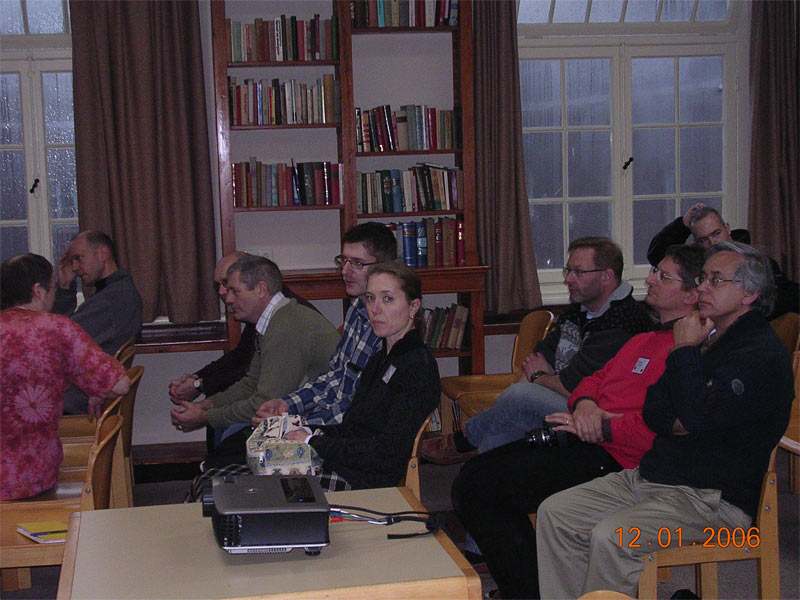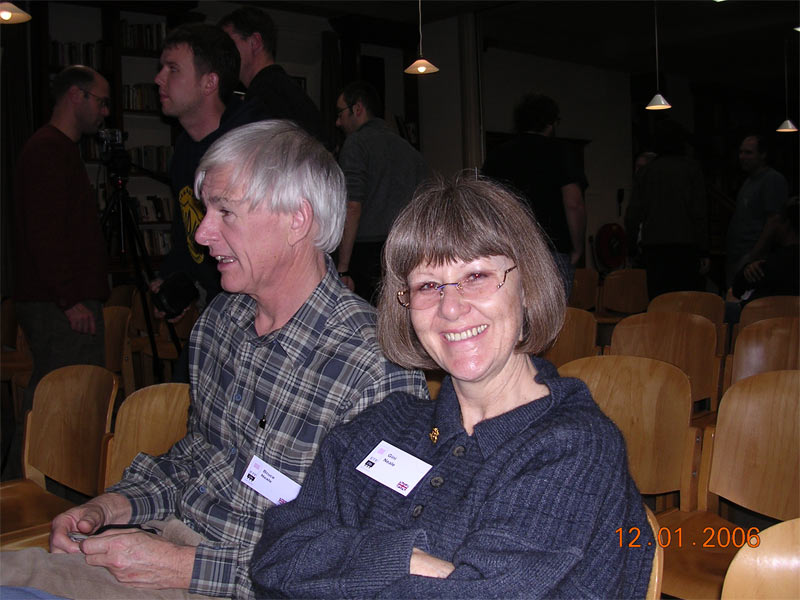 Bruce and Gini Neale.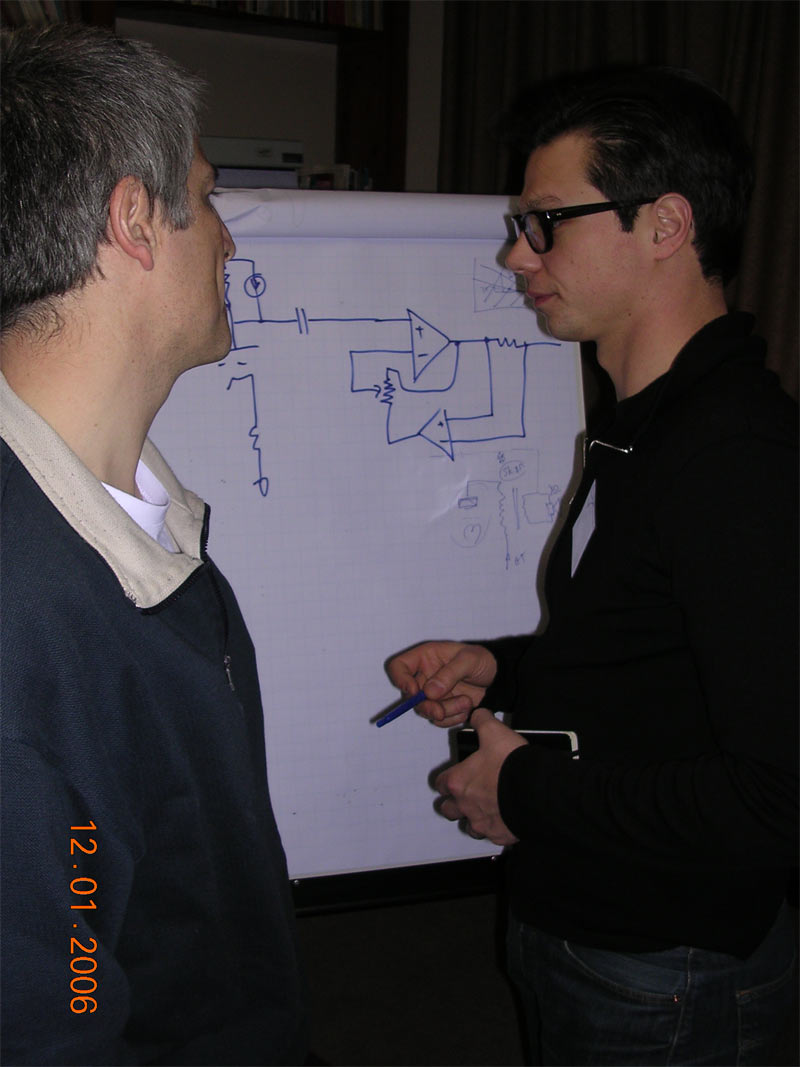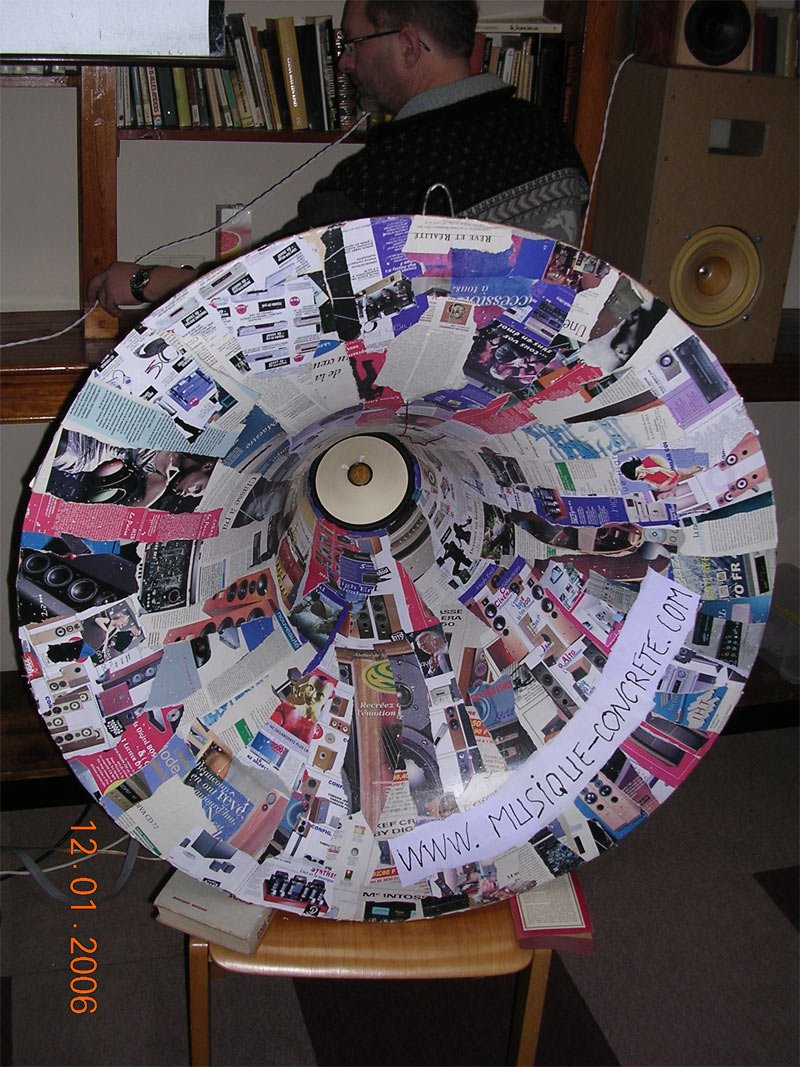 The concrete horn with a driver installed.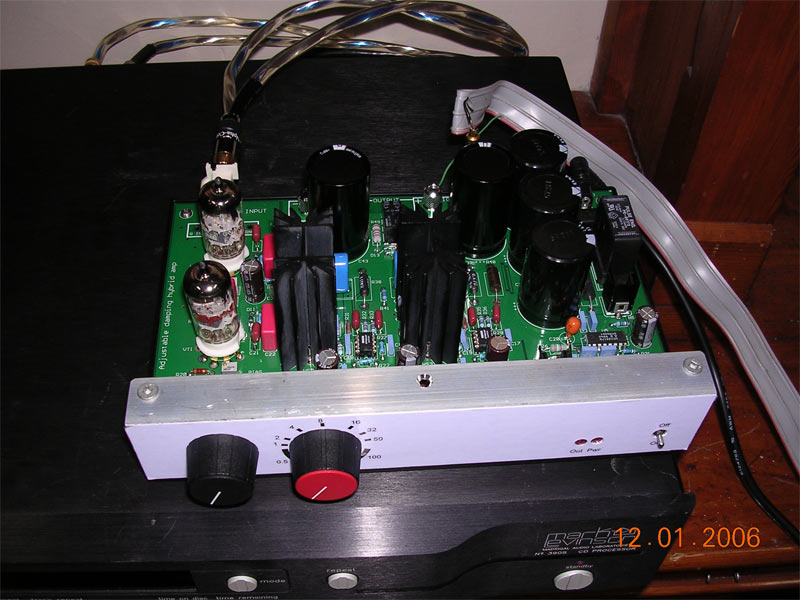 Pete Millett's amp with adjustable damping factor. Used for a demonstration on different speakers.
Most noticable on full-range single driver speakers.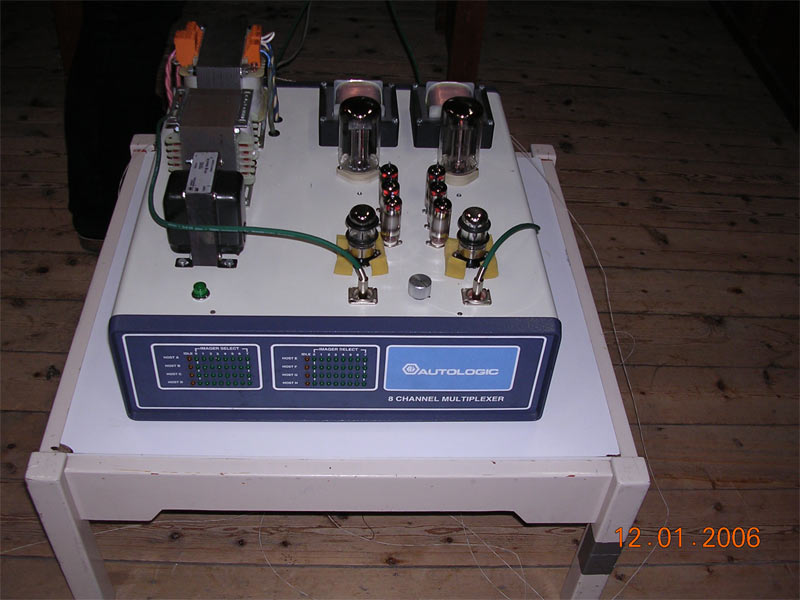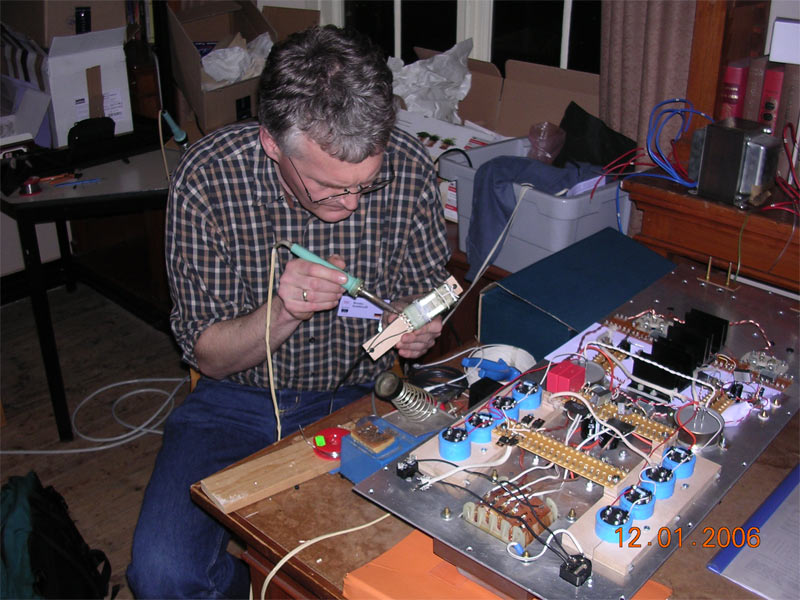 Solder Bodo, solder!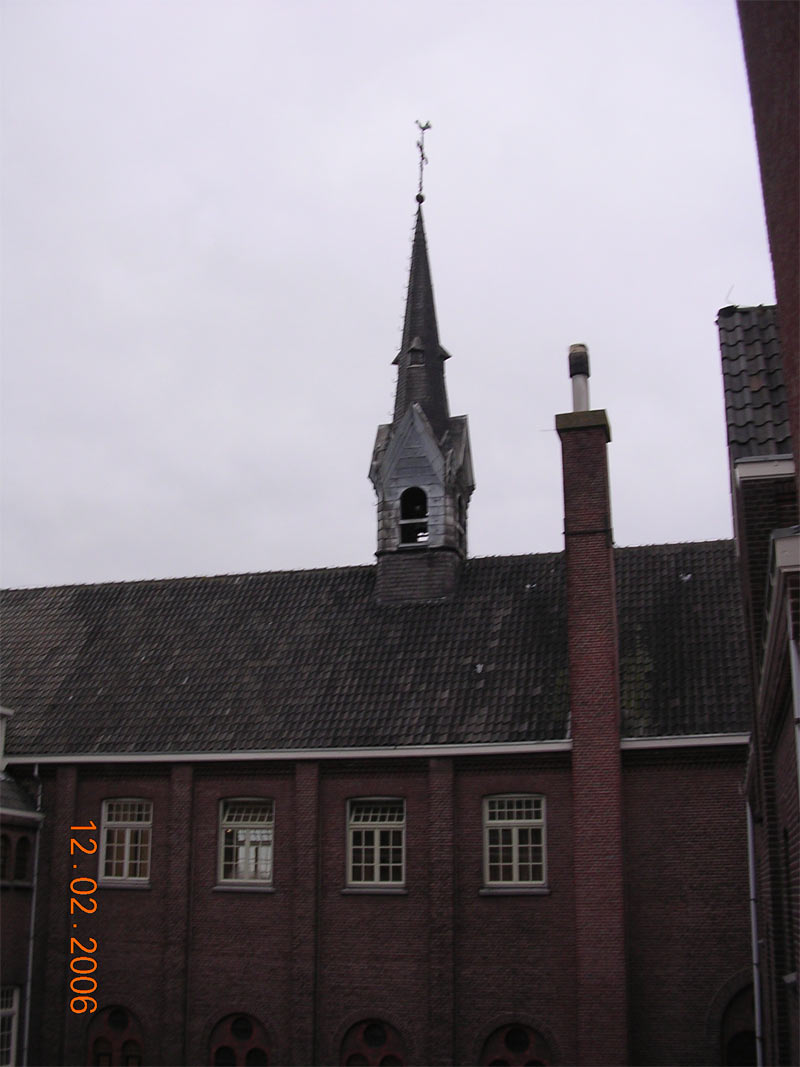 From my window at the monastery.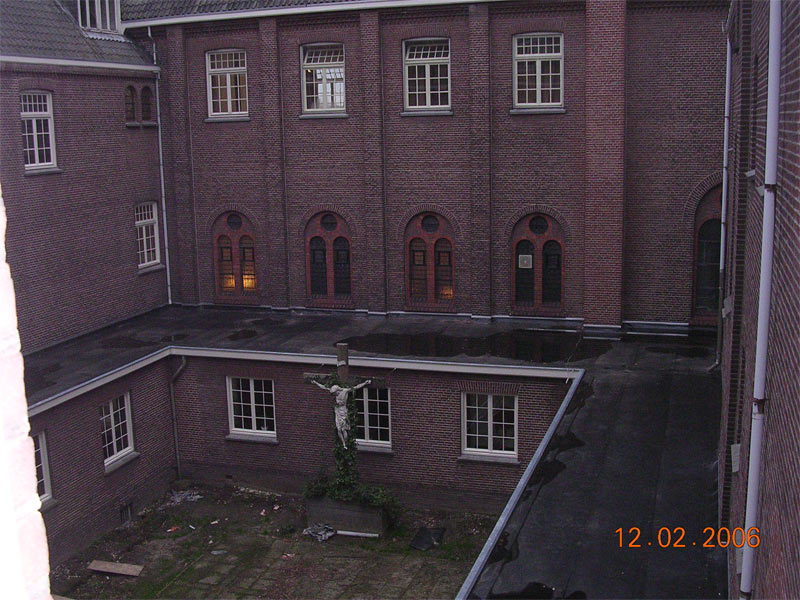 The courtyard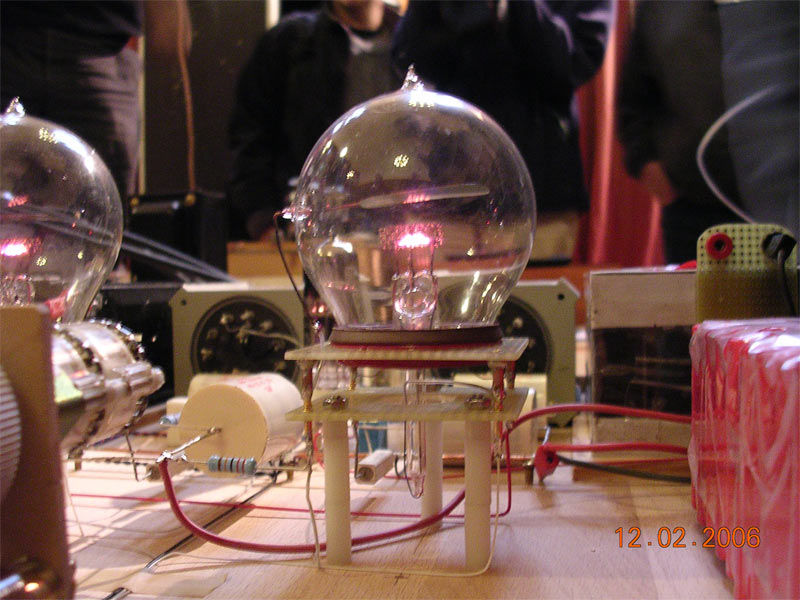 A hand-made triode!!! Built by Guido Tent at the Philips R&D lab. This was the highlight of the festival for me (and others I'm sure).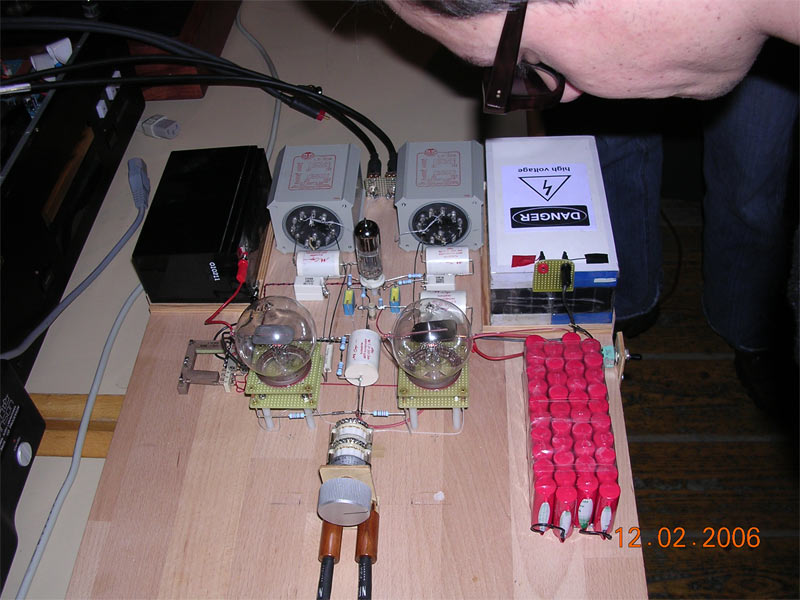 The preamp built by Manfred Huber. All battery power, so zero hum.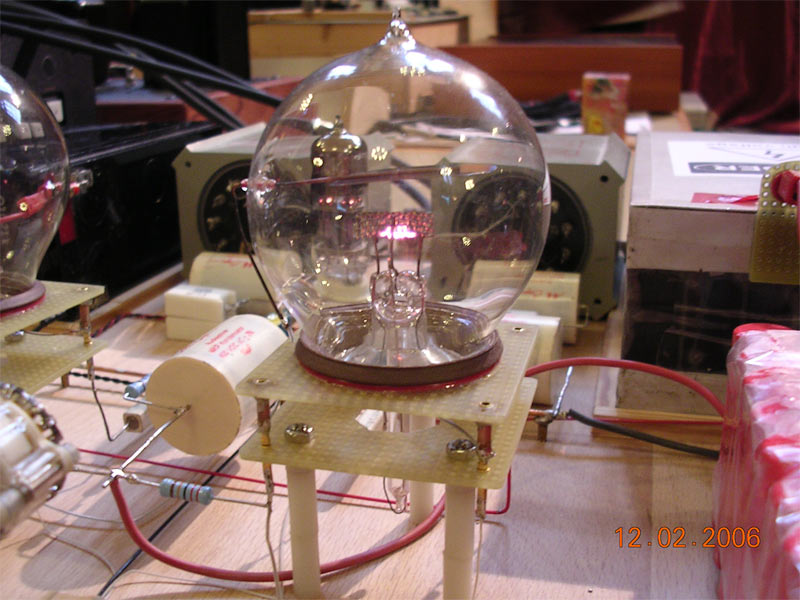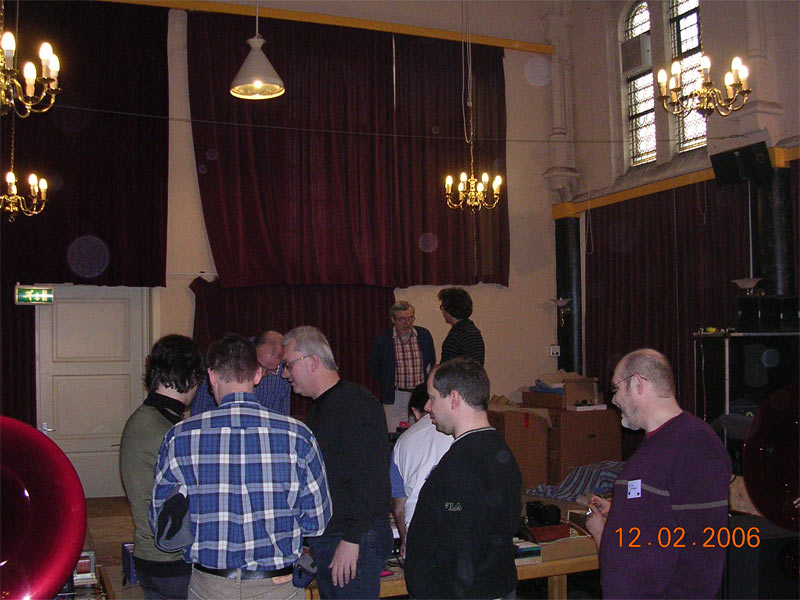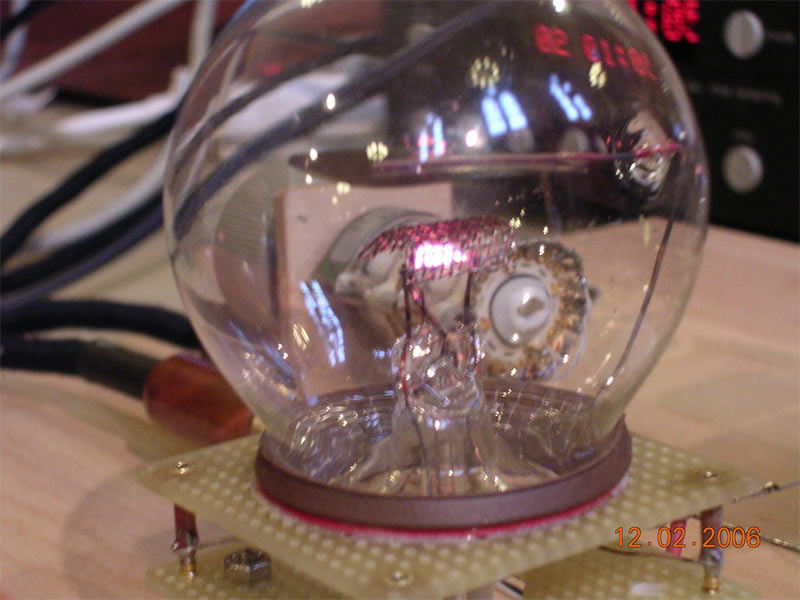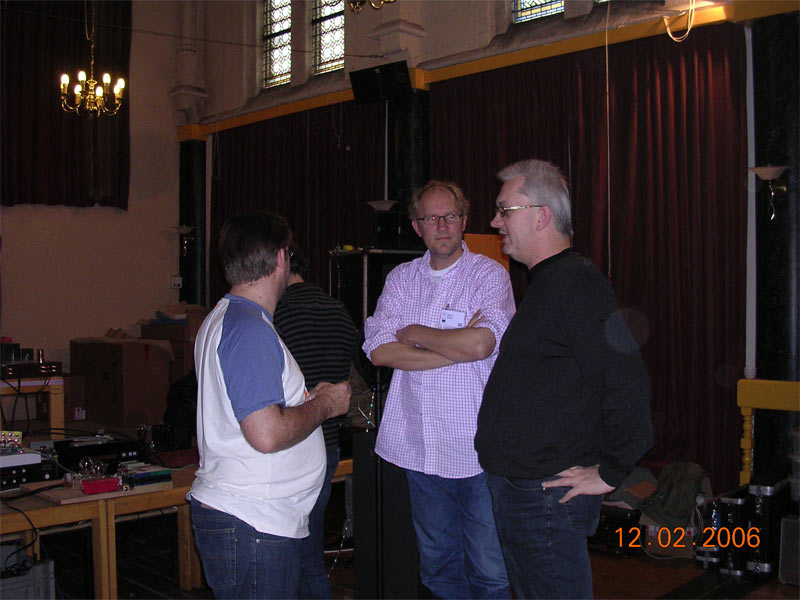 Manfred at the right.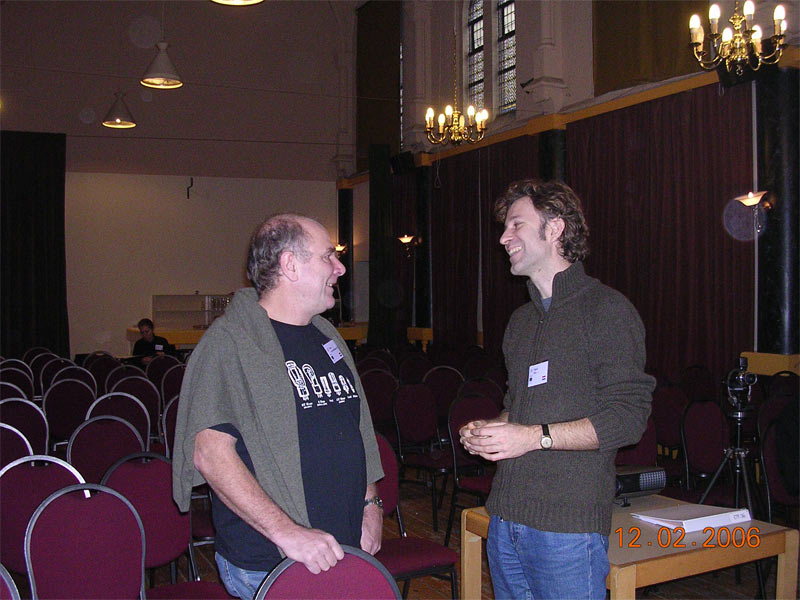 Peter van Willenswaard (left), who gave the intro for the unveiling of the hand-built triodes.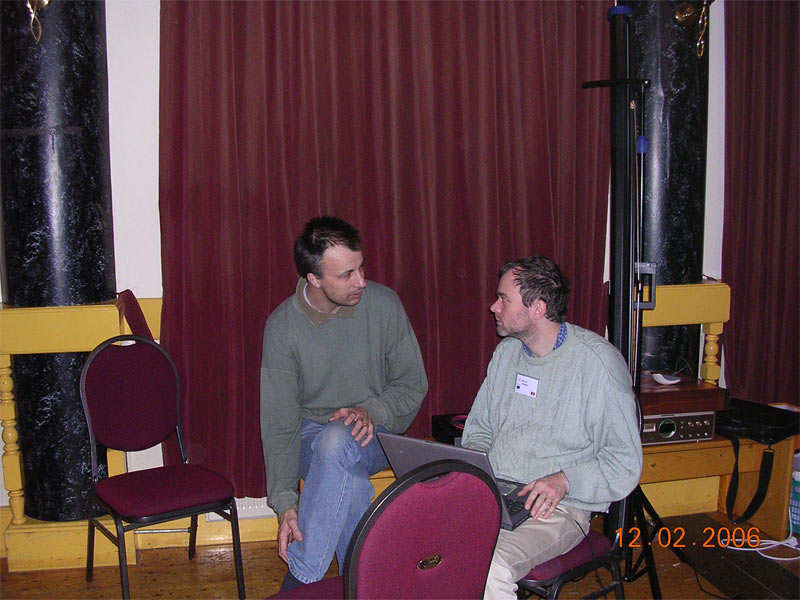 Guido Tent (left)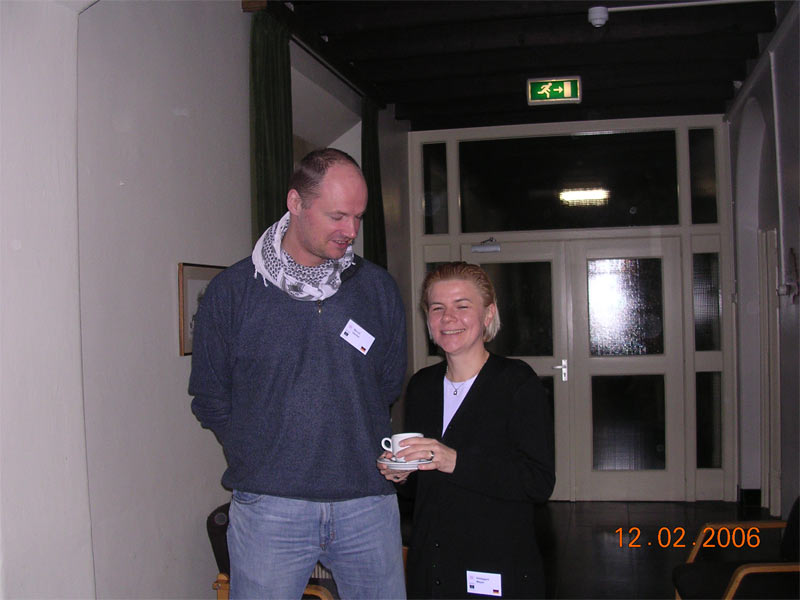 Bernd and Hildegard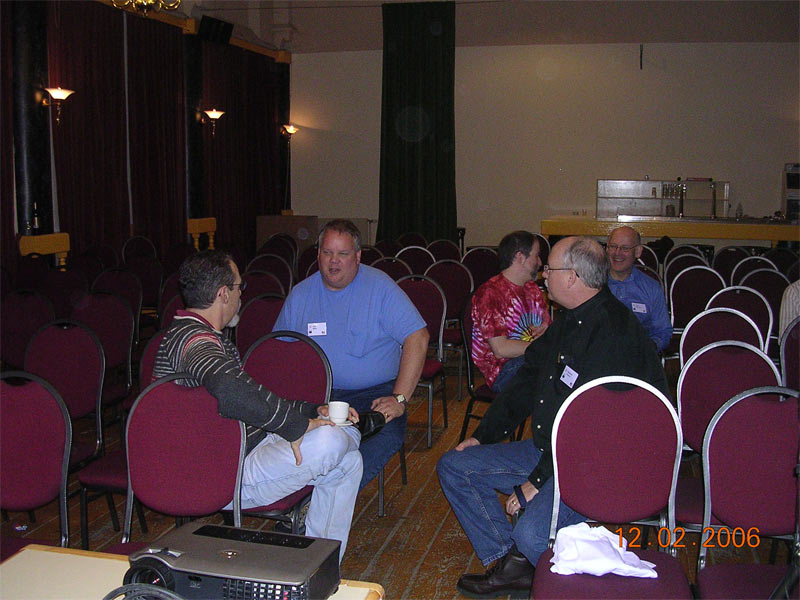 Left to right - Stuart Yaniger, Pete Millett, Morgan Jones, Raymond Koonce and Pieter Treurniet.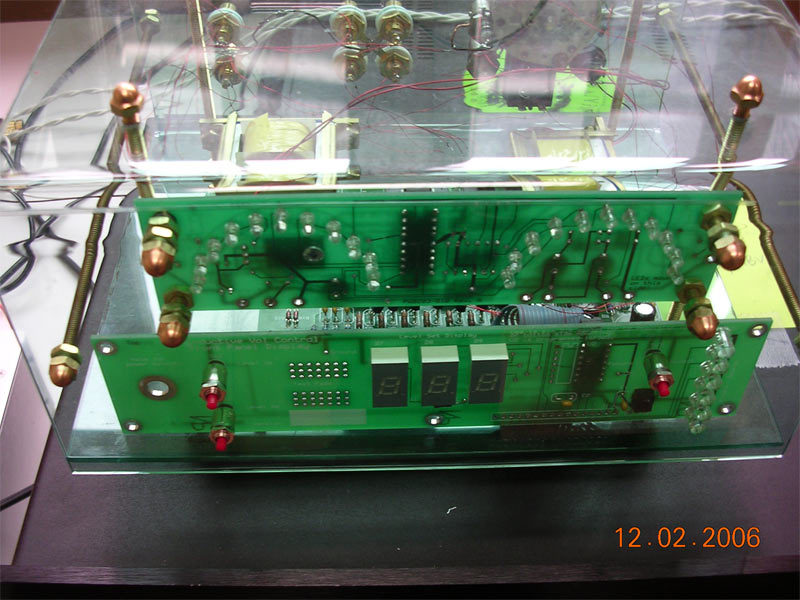 Sent by Dave Slagle. Sorry he couldn't make it this year.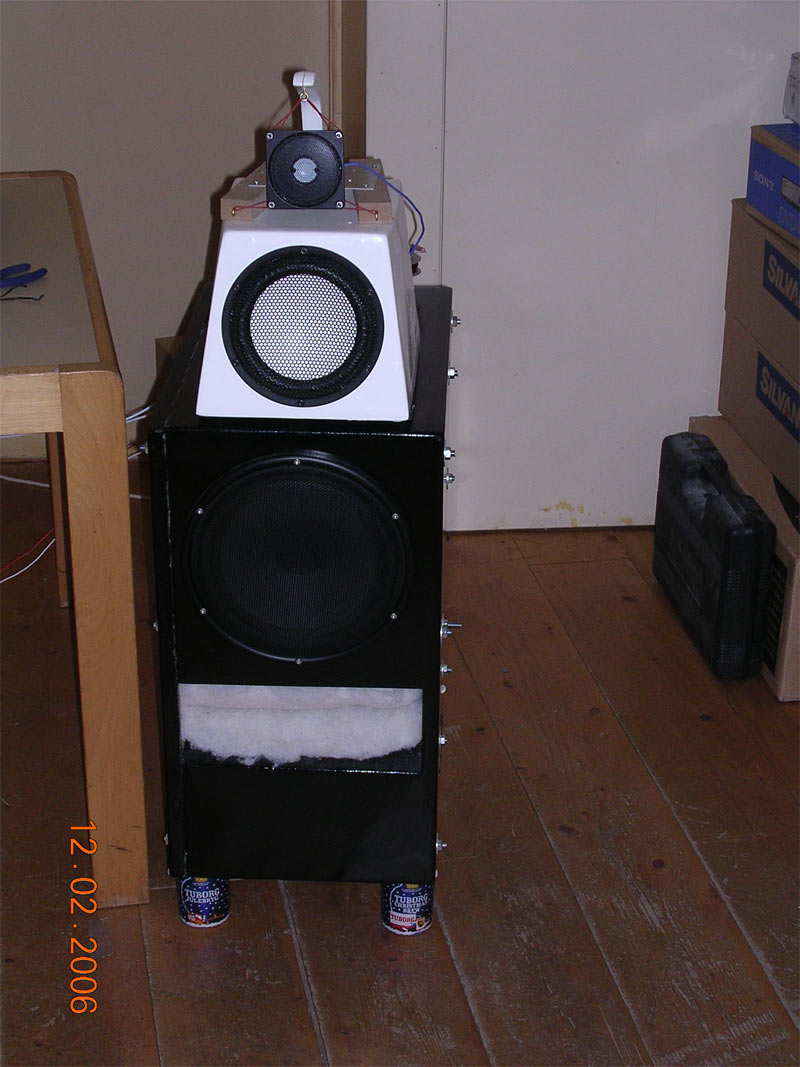 Love those stands!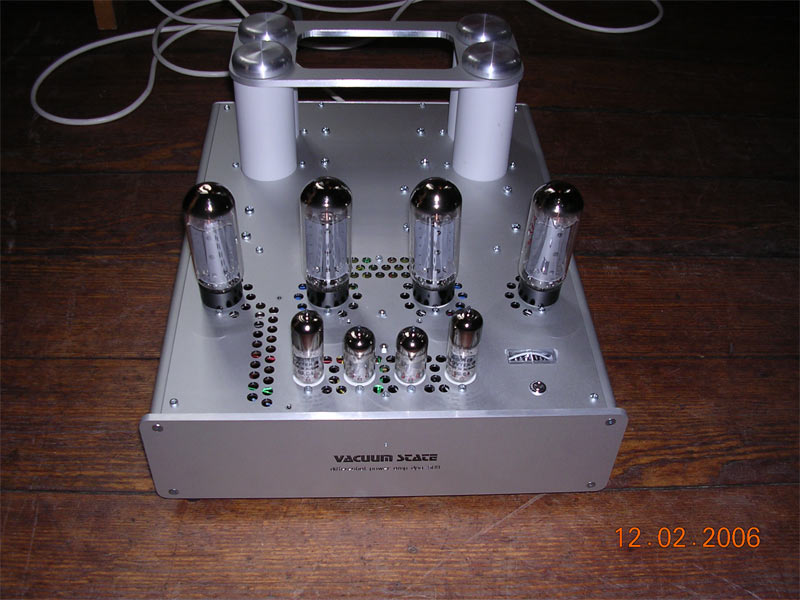 Allen Wright's monoblock.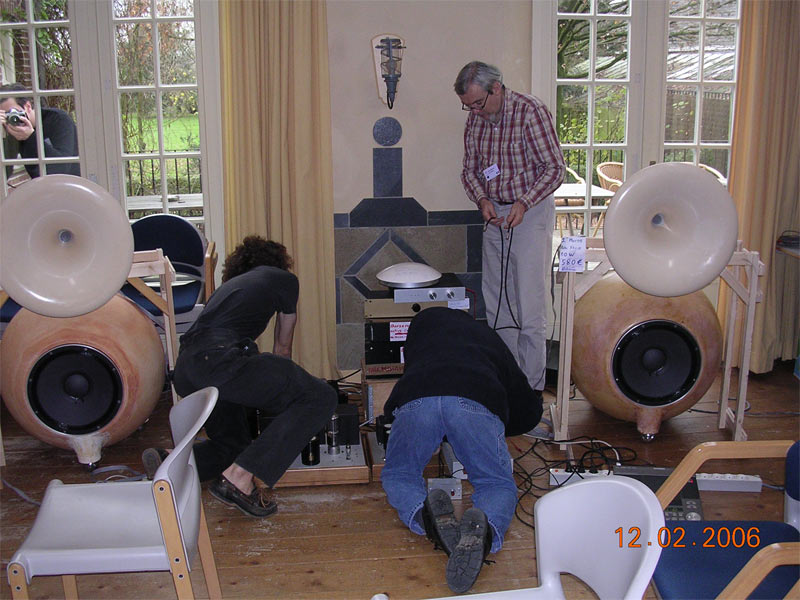 In the French room again.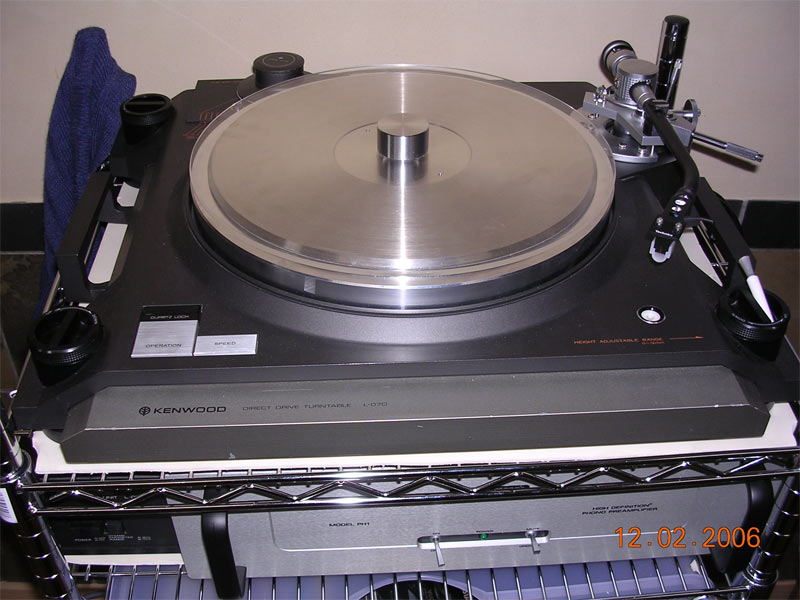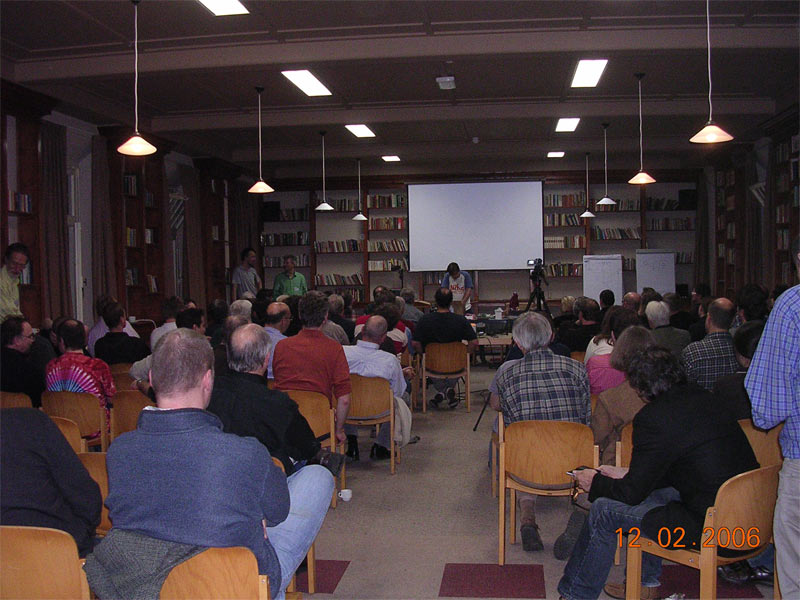 At the auction.
I welcome email from tube hobbyists.
© Raymond Koonce 1998-2006 all rights reserved.