ETF 2007 - Biezenmortel, Netherlands
Here's a page of photos from the European Triode Festival 2007.
Visit the ETF website at www.triodefestival.net.
The festival was held at a monastery in the village of Biezenmortel, Netherlands and was organized again this year by
Guido Tent and Emile Sprenger. Great job guys!!
These photos are presented in the order they were taken and some will have captions.
GM 70 amp (there's another one to the left) and preamp by Directly Heated Rob (Rob Hubertse)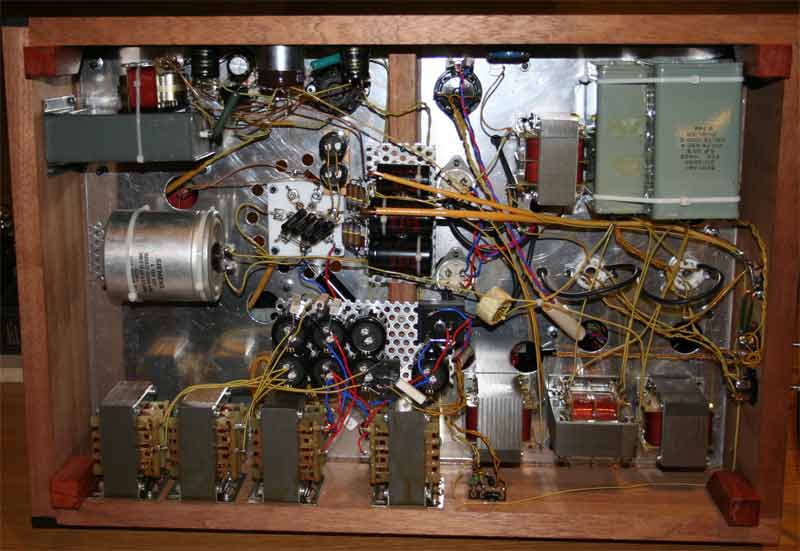 This is an internal view of the amp above.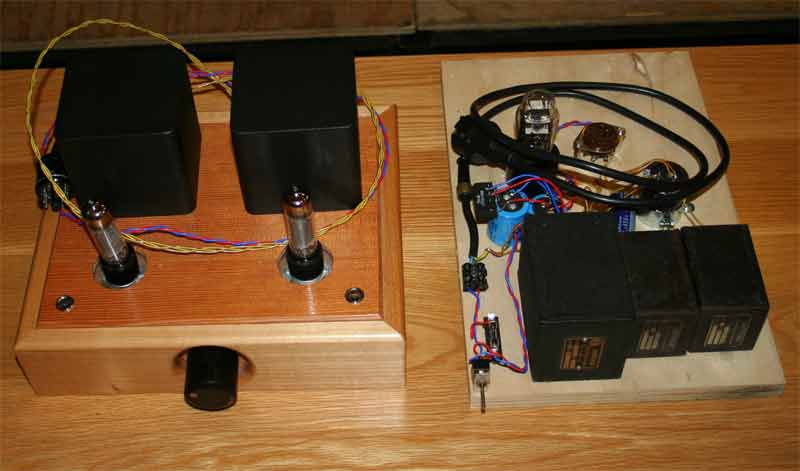 Guido Tent's excellent CD player (www.tentlabs.com)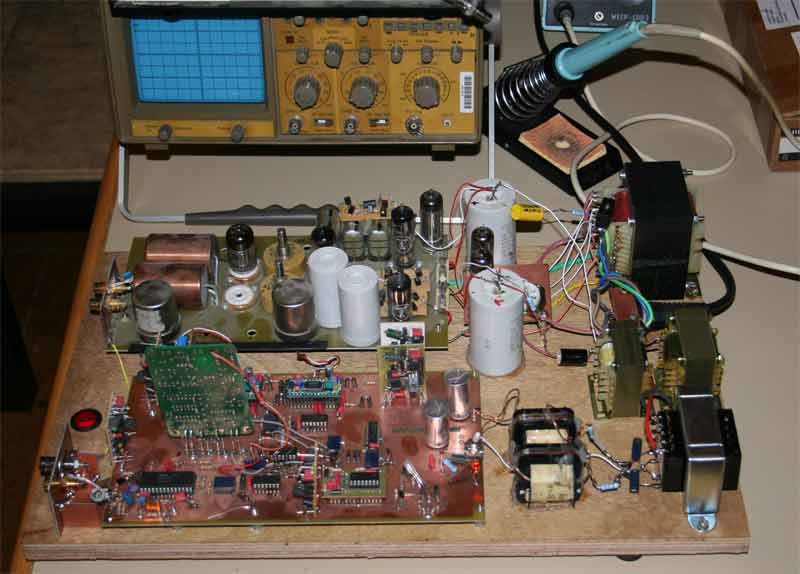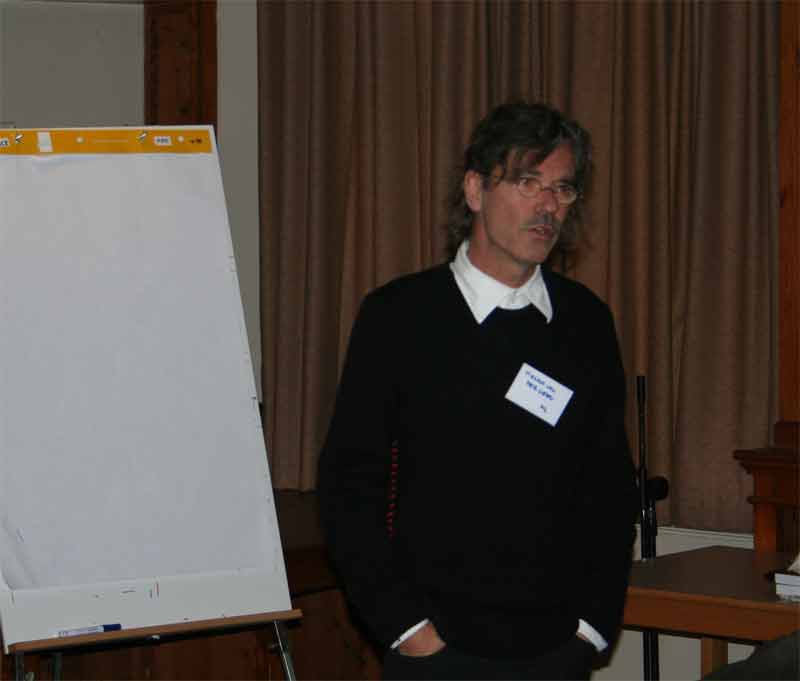 Menno van der Veen at his lecture on audio design.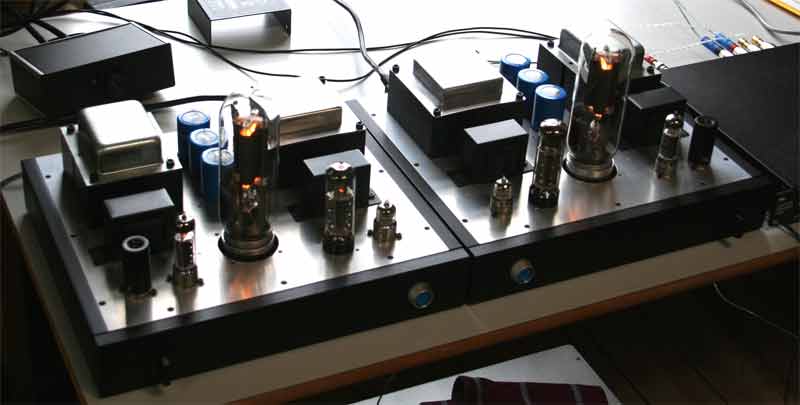 Lots of white light this year.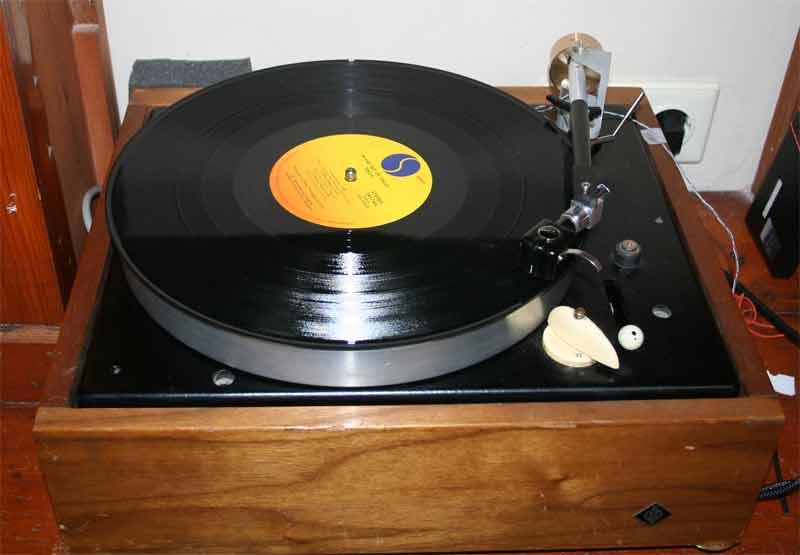 One of many turntables.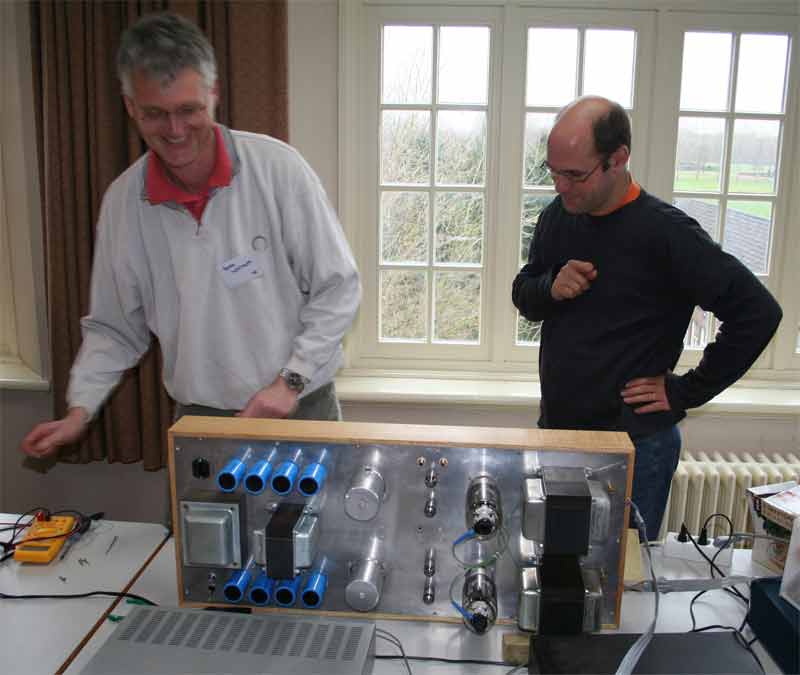 Bodo Kalthoff with his 813 amp. He worked on it last year but didn't get it going. It did very well this year. It's a two-man amp
(it takes two grown men to move it)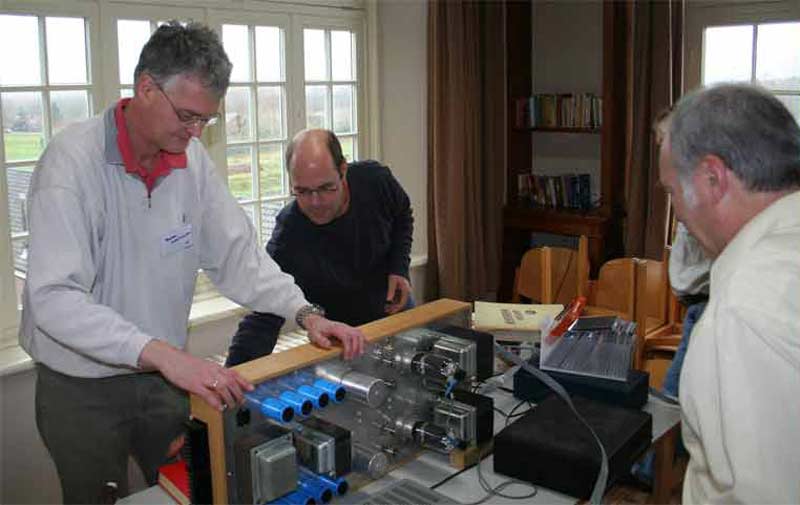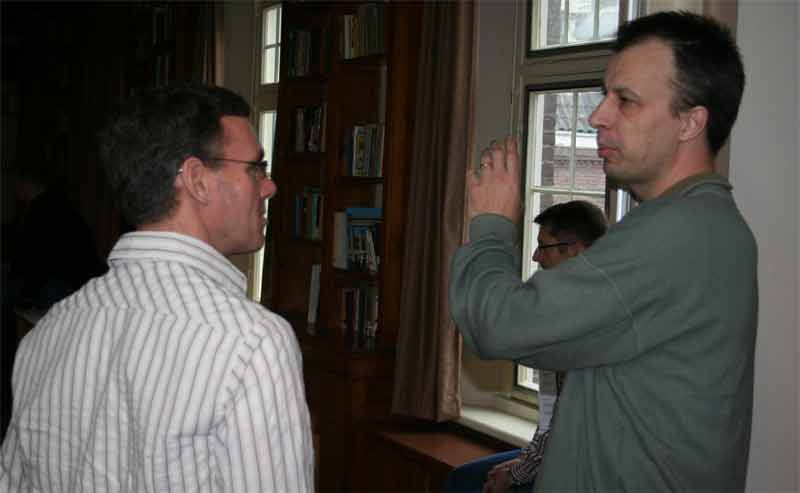 Guido Tent (right) and Rob Hubertse. Peter Stones in the background.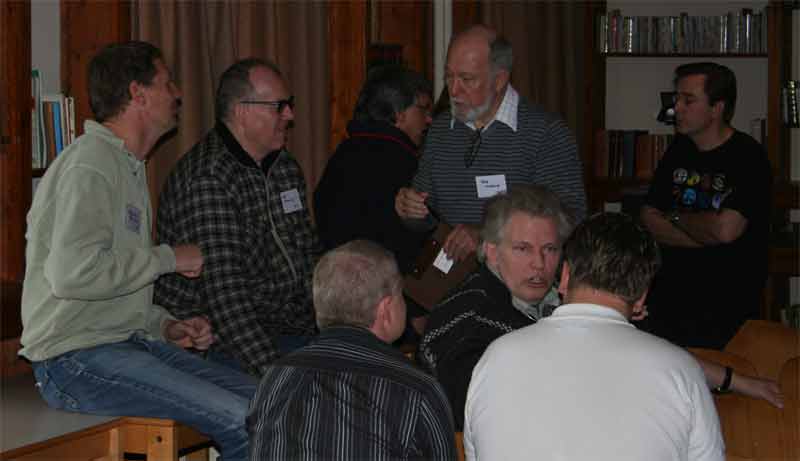 One of many spirited discussions. Left to right: Kristian Belling, Ole Hasling, Soren Hagel (seated, back to camera),
Per Hasling (facing with beard), Ole Slot (seated), Claus Friislund (seated), Emile Sprenger.
Thanks to Bjørn Aaholm for help with the names.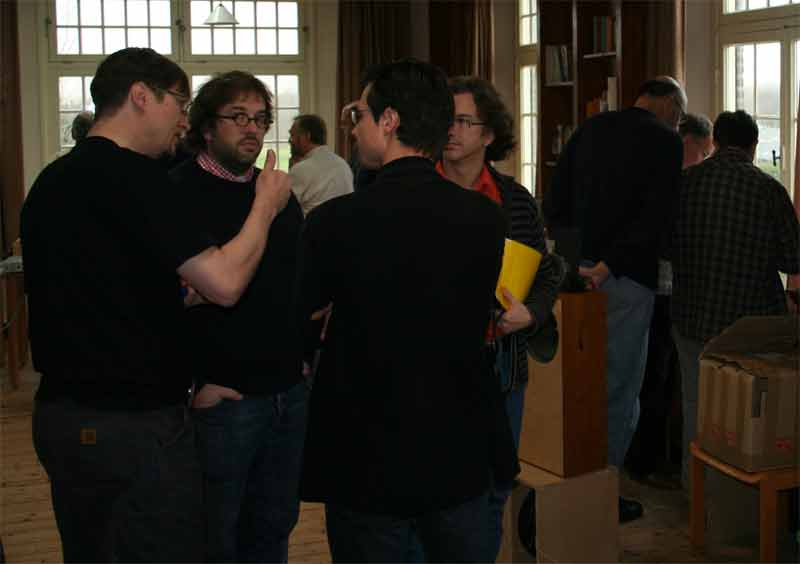 The Melaudia group with Lars Tørressen of Norway (yellow folder).
Laughs in the hallway with Stuart Yaniger and Daan van Egmond.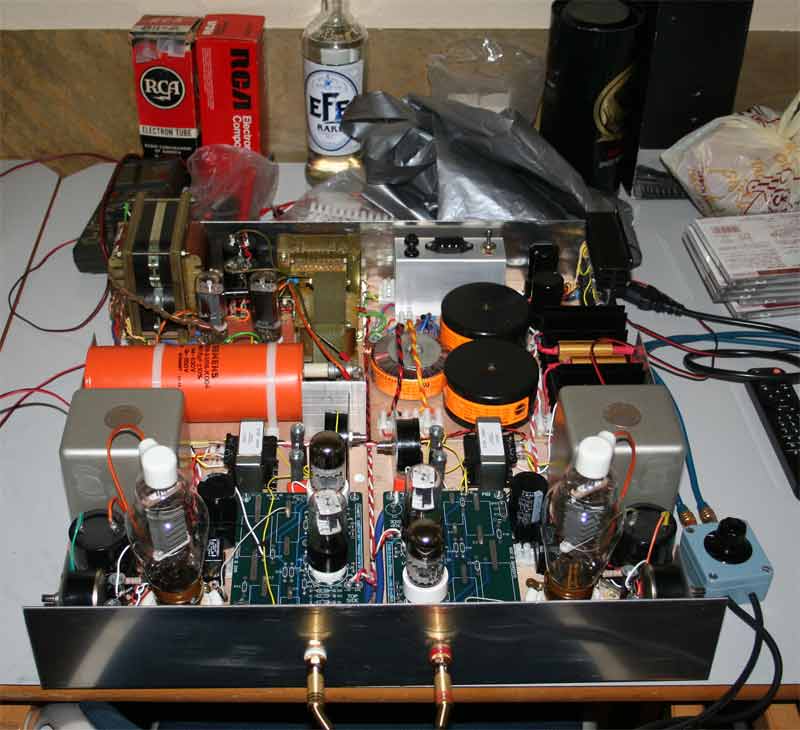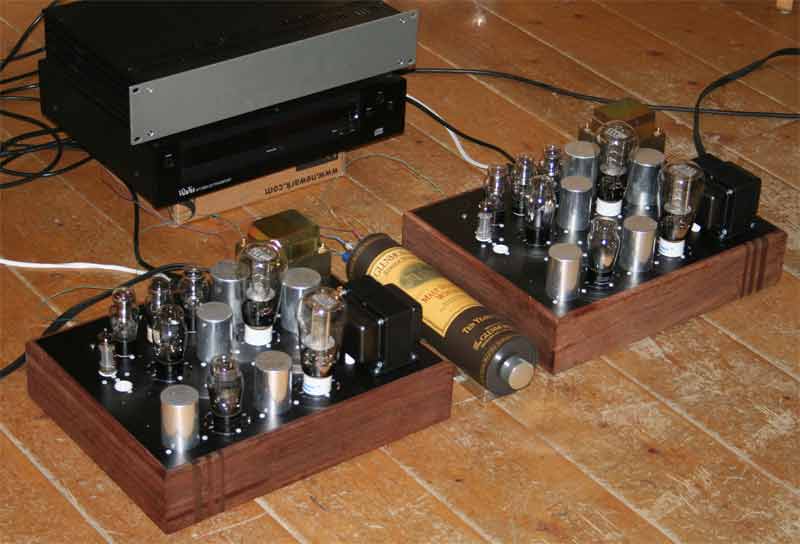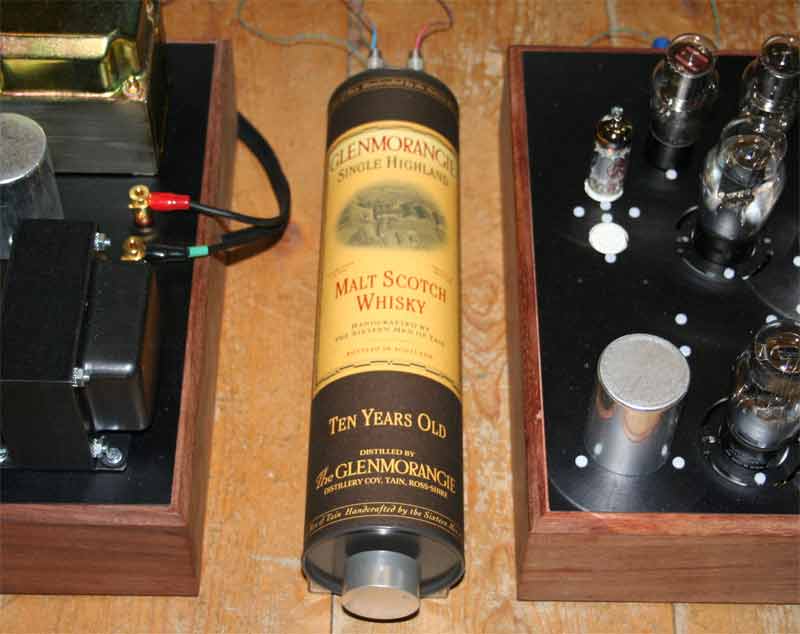 Love that volume control!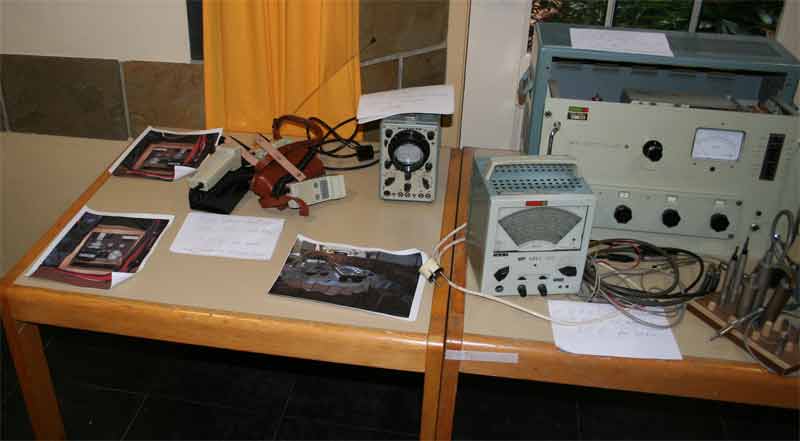 At the flea market.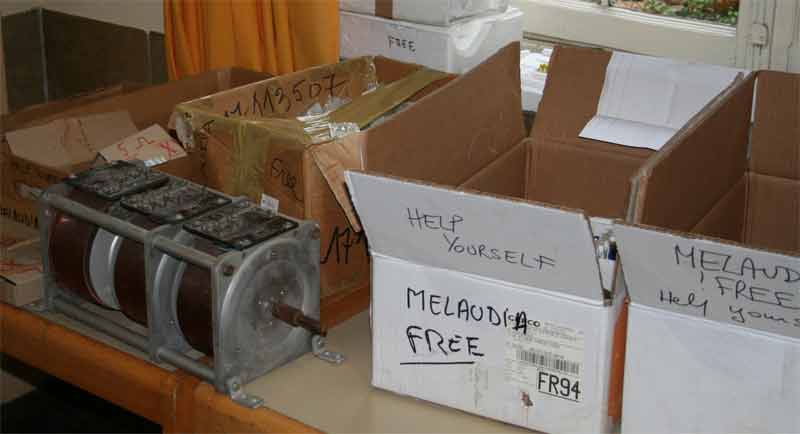 Melaudia had quite a selection of rotary switches and odd speakers for free. Thanks guys!
I don't think anyone took the 3-phase variac. Woulda made a great volume control ;-)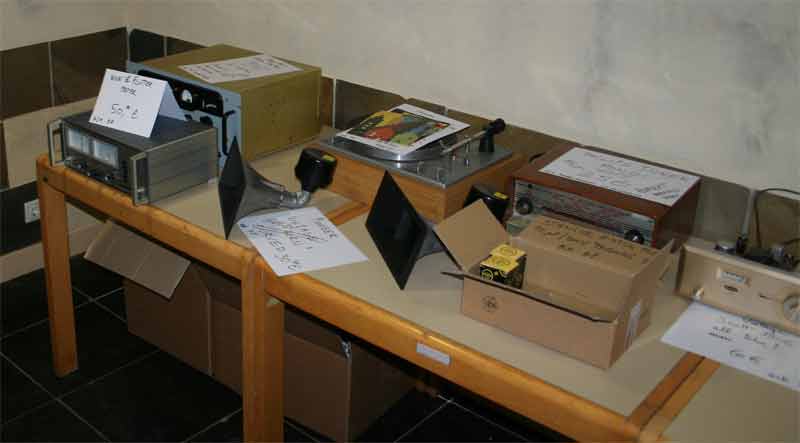 More flea market goodies.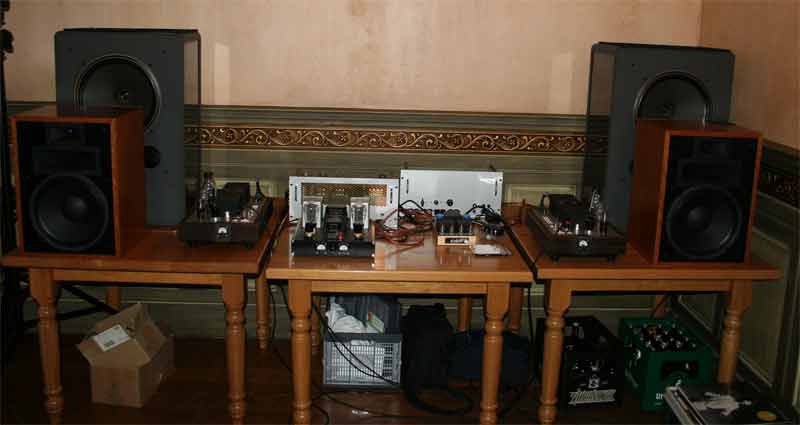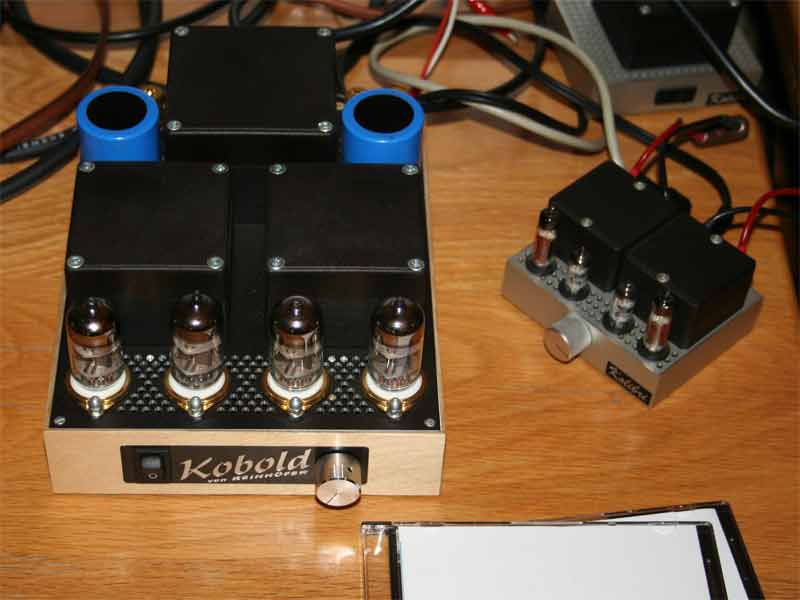 Here's a couple of "compact" amps. The one on the right is tiny. Those are CD cases in the foreground.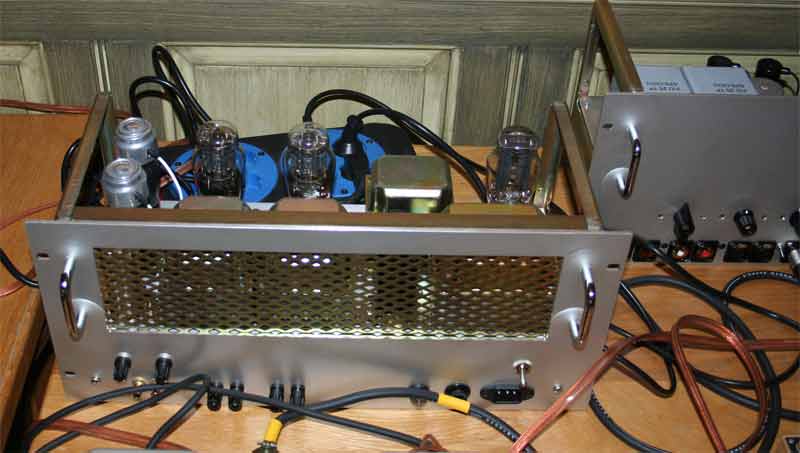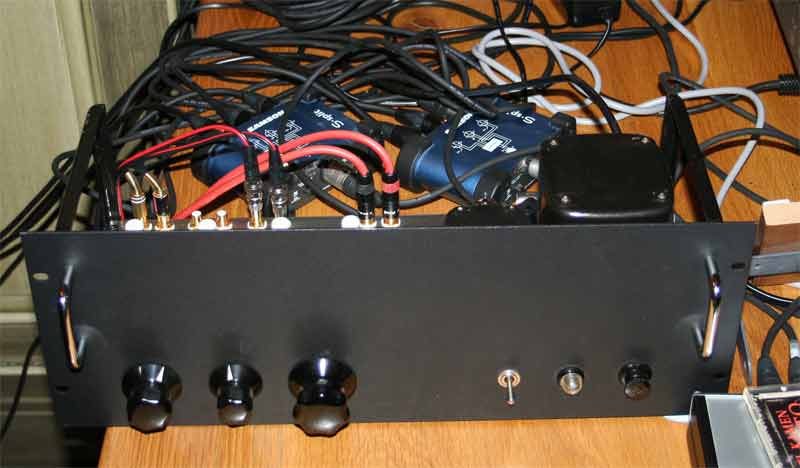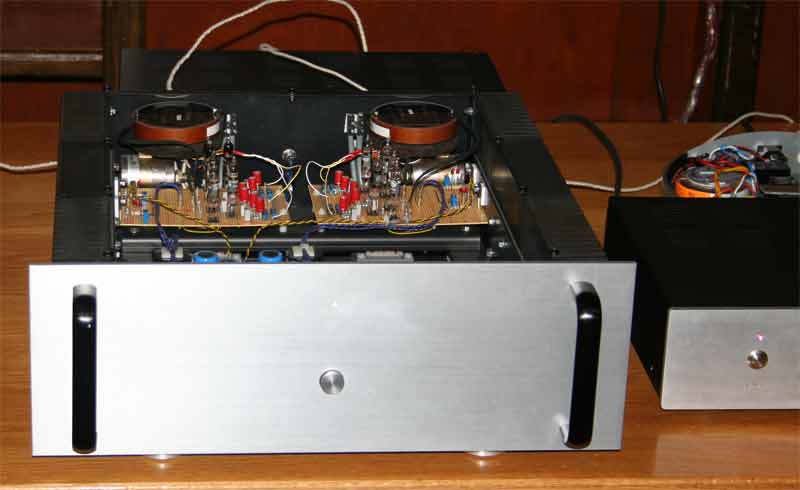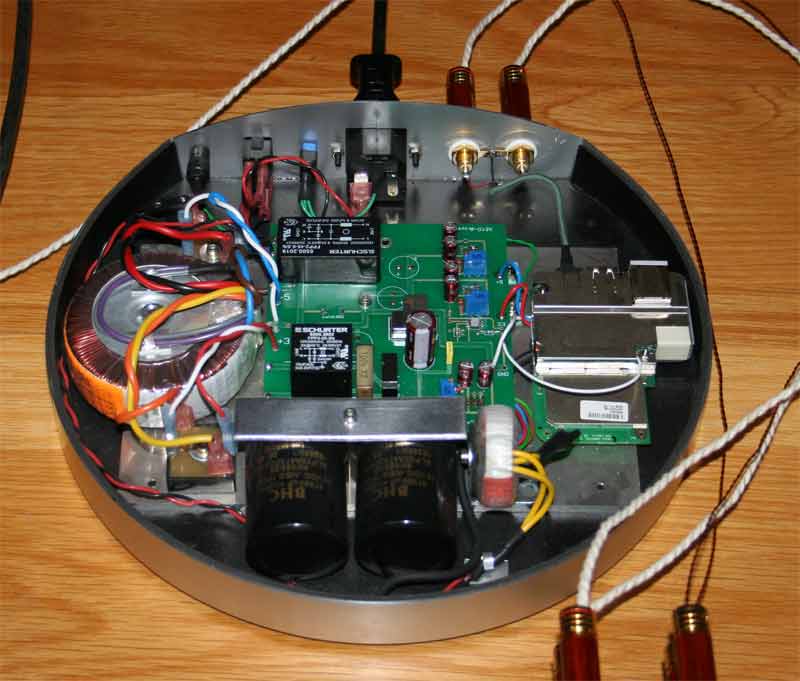 They come in all shapes and sizes.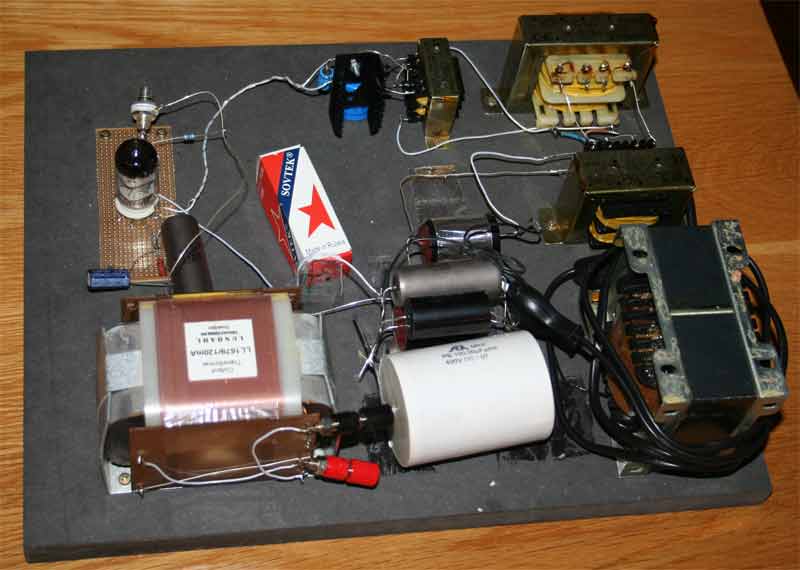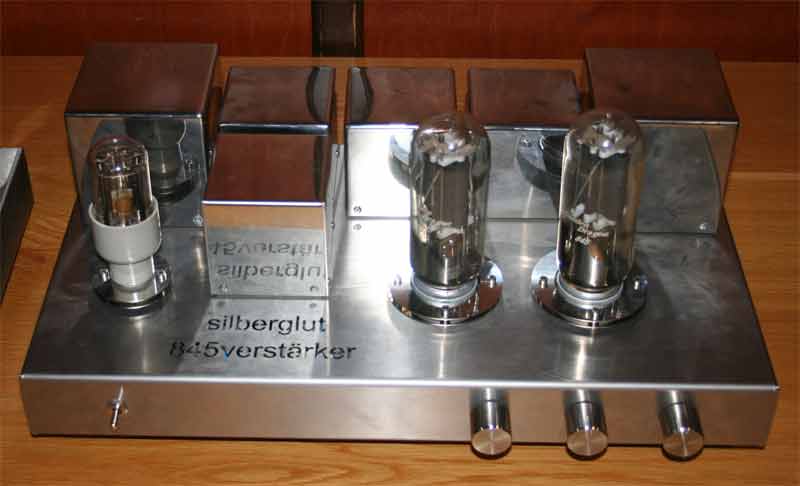 An 845 amp by Christof Kraus (Silberglut). Very nice work. This is Christof's first festival and I hope not his last.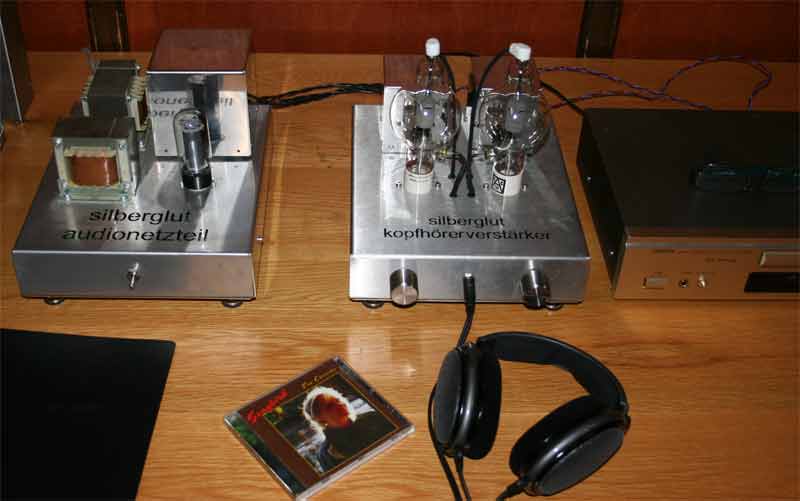 Here's his headphone amp using Eimac 100TH tubes. Beautiful to see and to hear.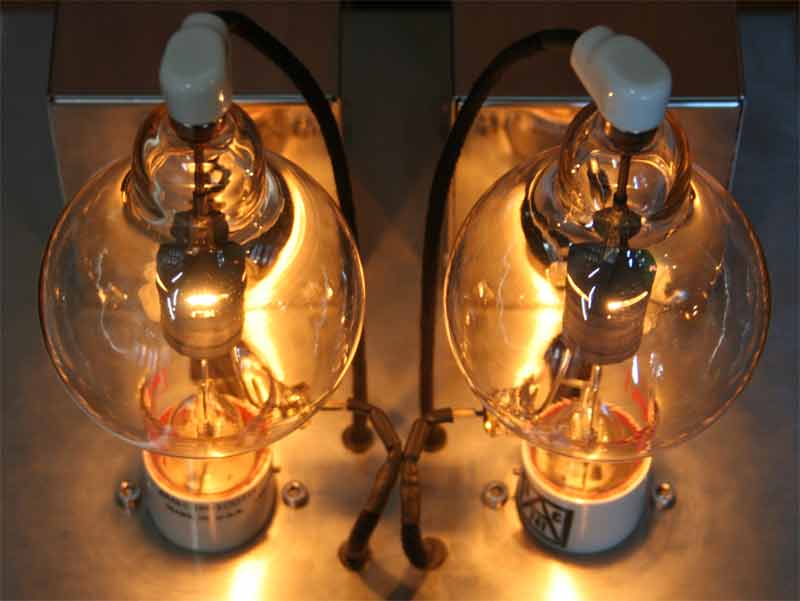 Beautiful thoriated tungsten glow.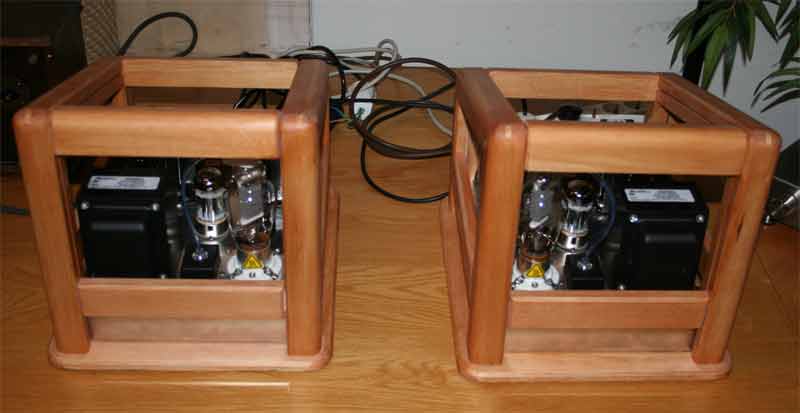 Built by Jürgen Ewert. More white light, 811s.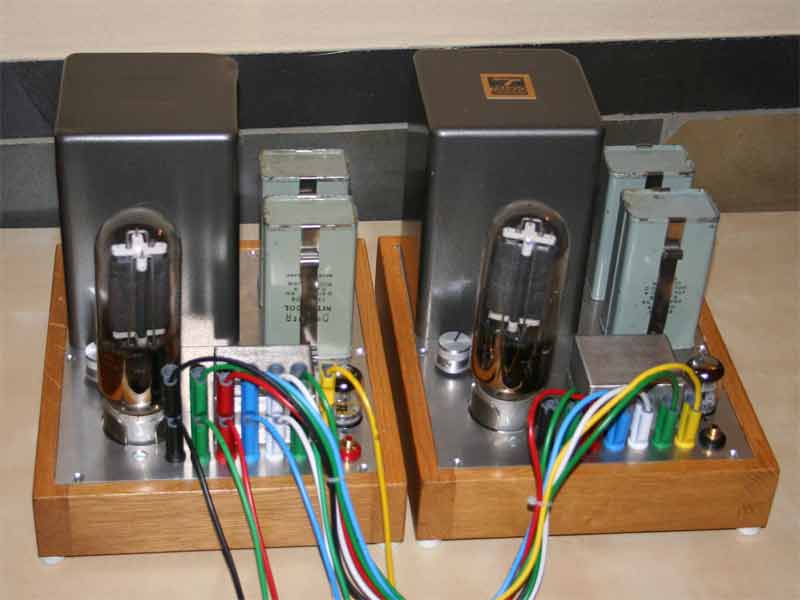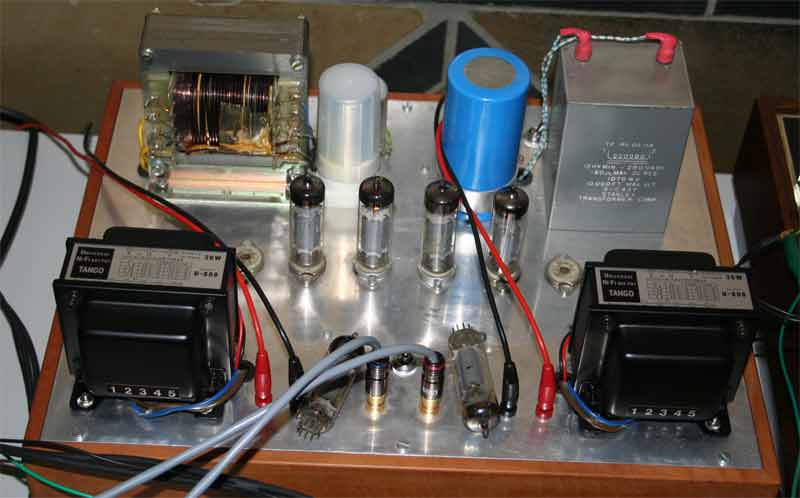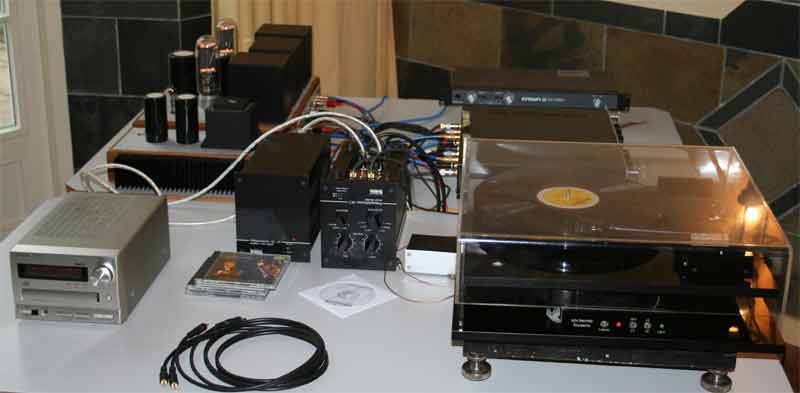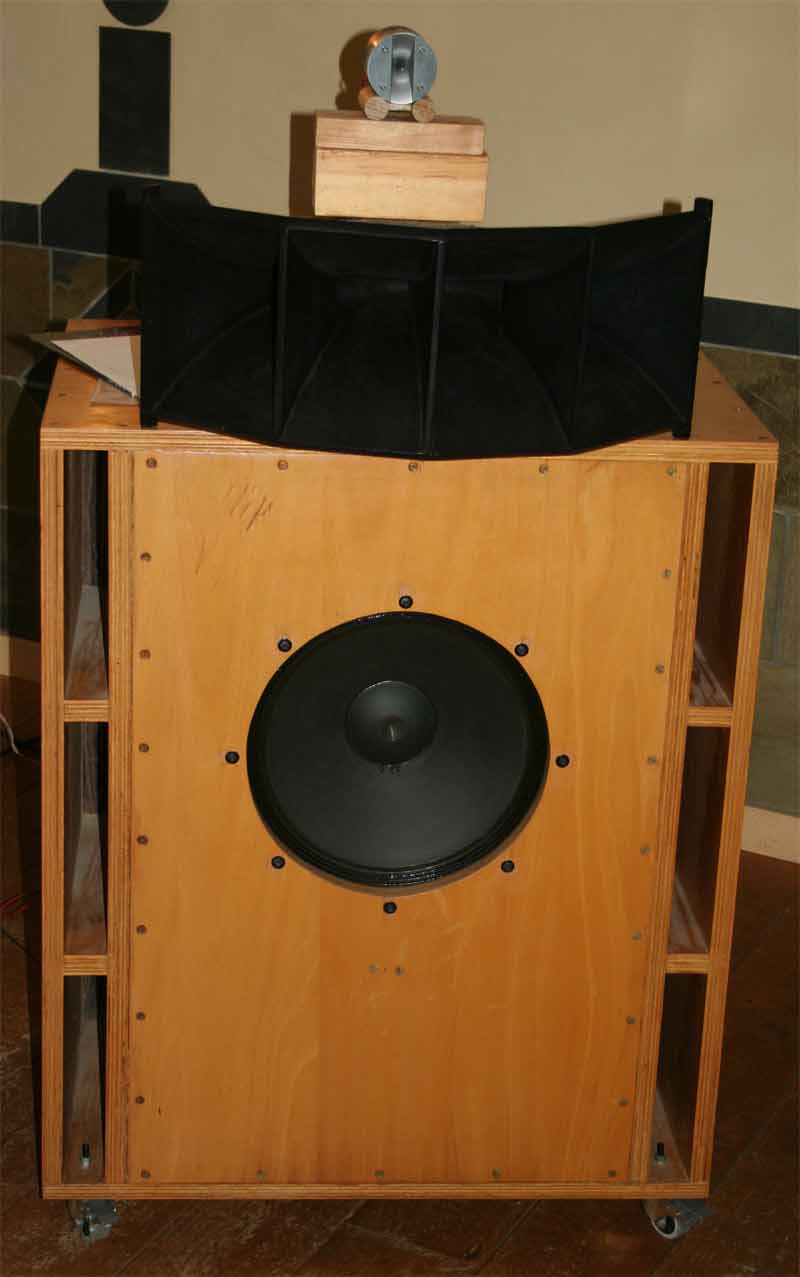 One of my future projects is a pair of Onken bass cabs. Wonderful design, excellent bass.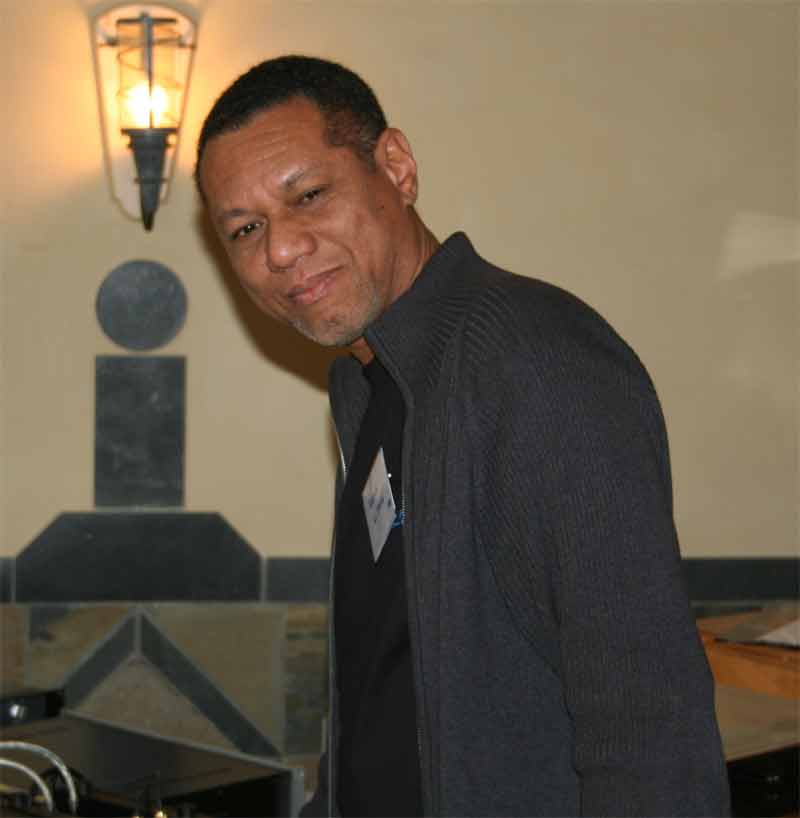 Raoul Li Yung with Melaudia.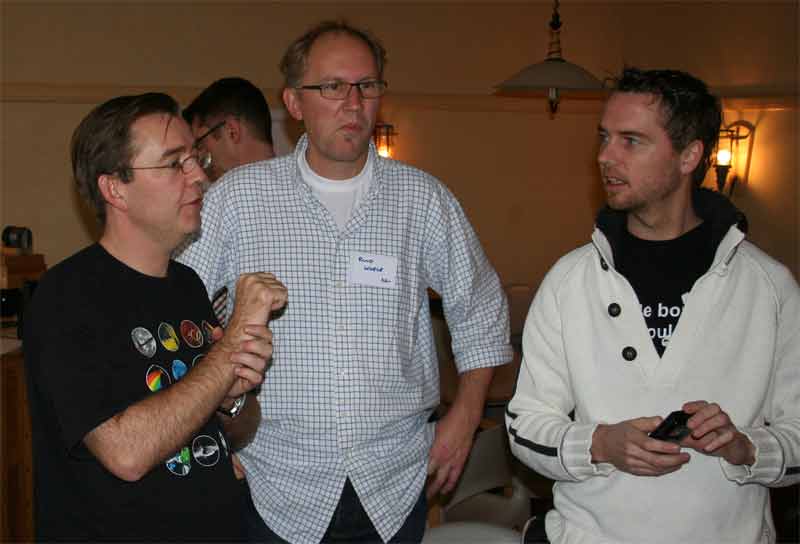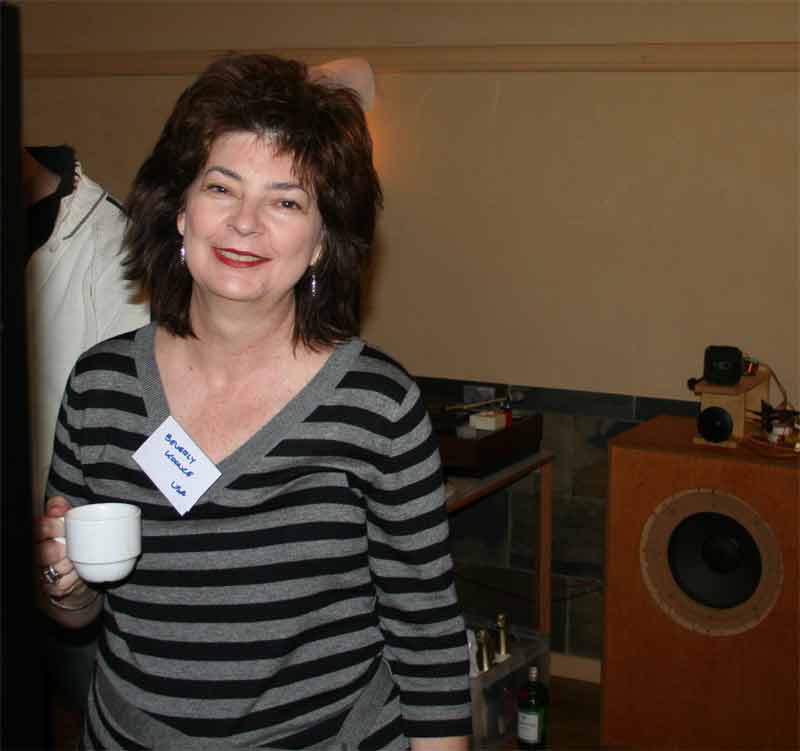 See! There are women at the festival. Beverly Koonce enjoying the music.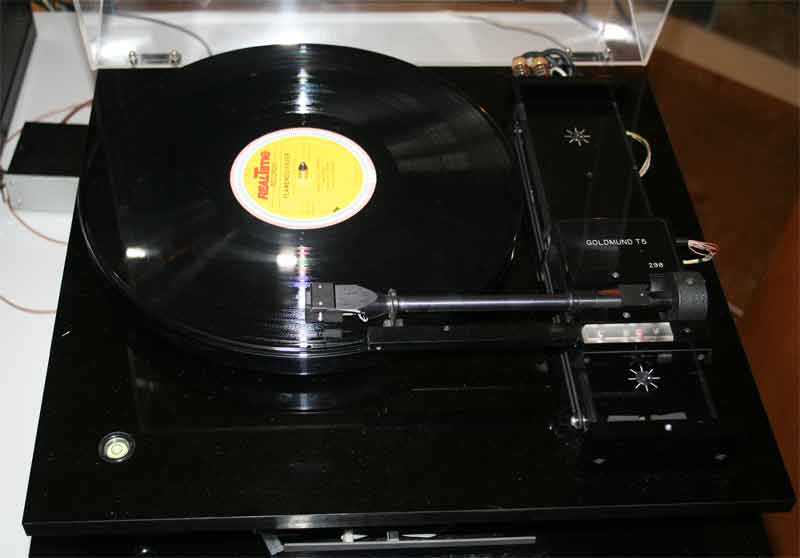 French turntable.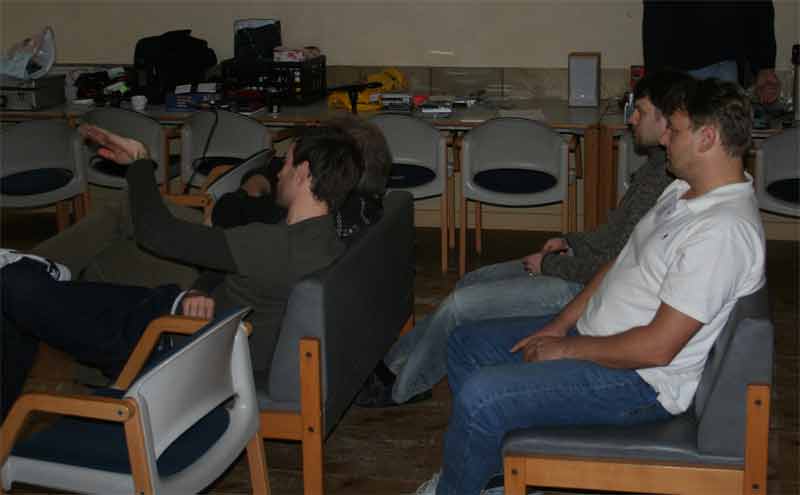 Listening session in the Danish room.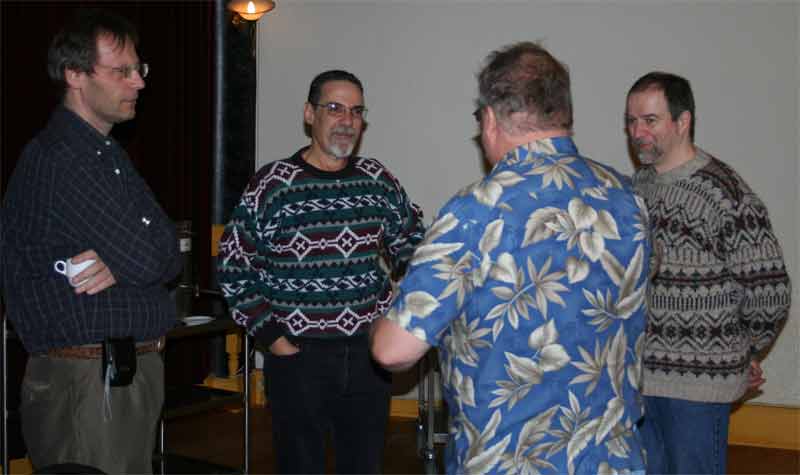 Daan van Egmond, Stuart Yaniger, Pete Millett and Morgan Jones.
Pete forgot to bring his real Hawaiian shirt :-)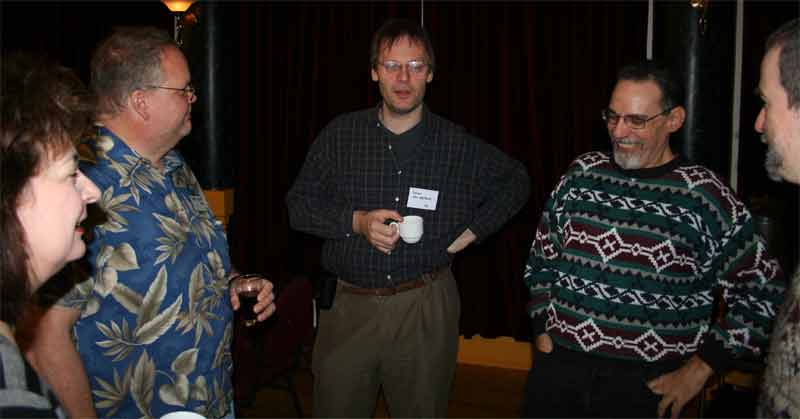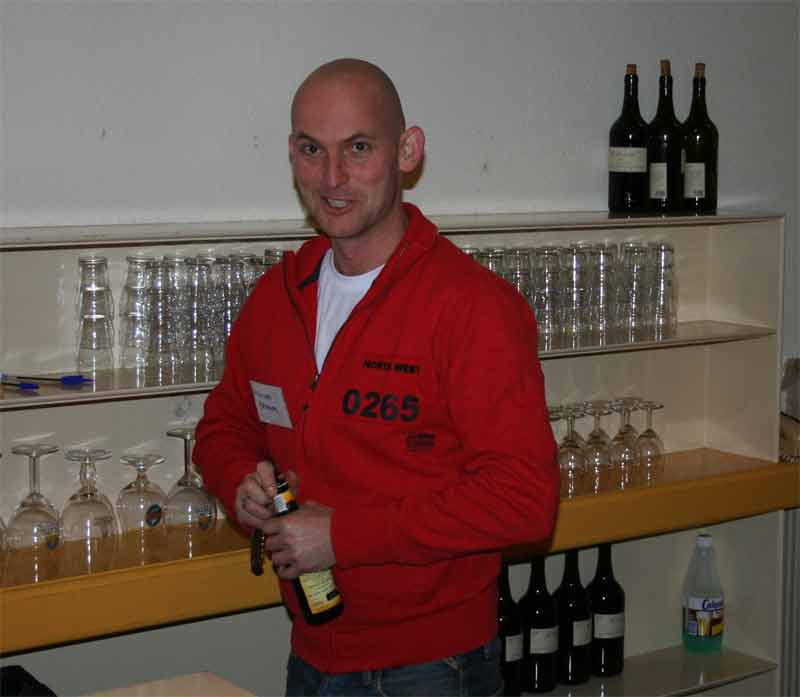 At the bar in the chapel.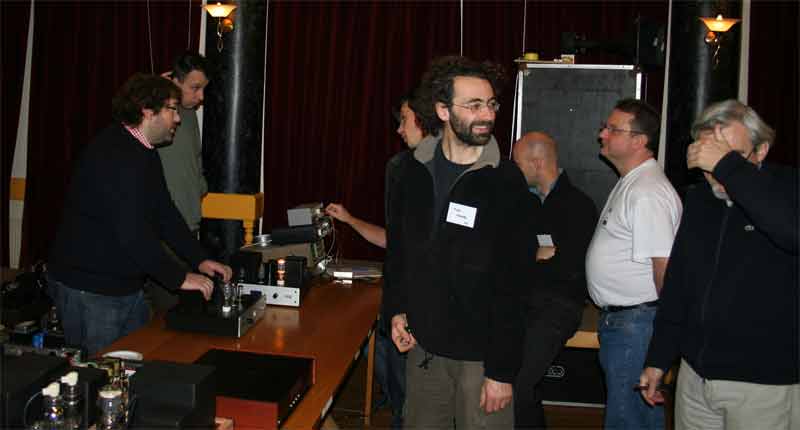 Preparing for the amp shootout.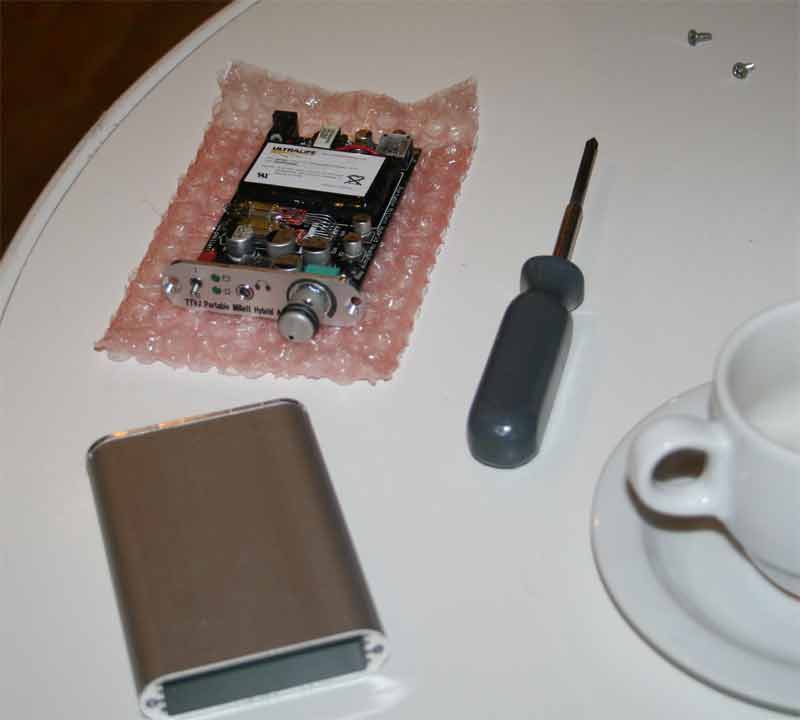 Pete Millett's cute headphone amp. Two tubes, switch mode power supply, lithium battery. Pete was kind enough to
donate this amp to the auction.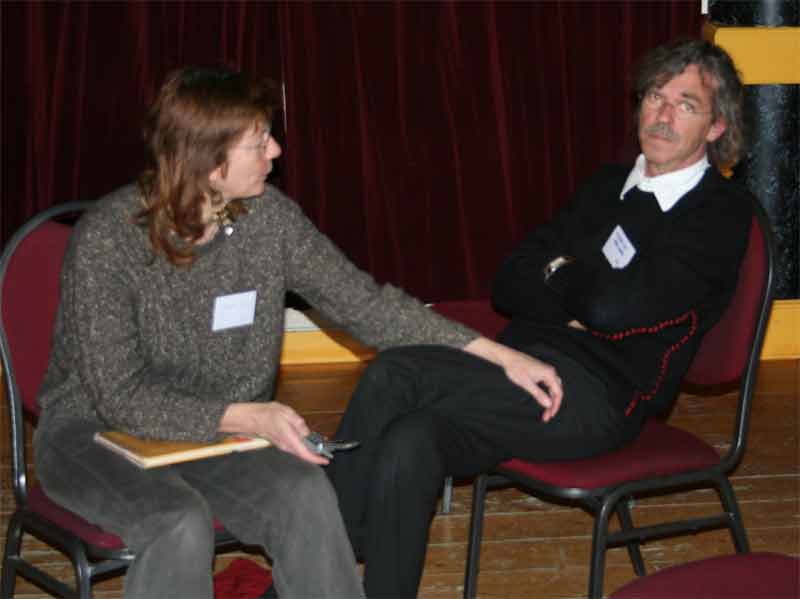 Menno van der Veen and his friend, Annette.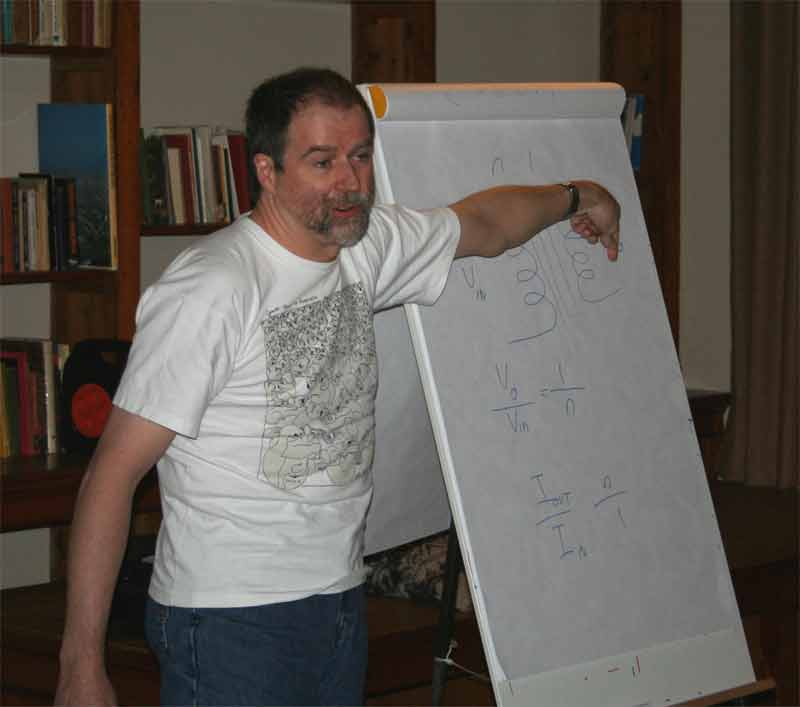 Morgan Jones at his lecture about the uses and abuses of transformers. Put the hammer away.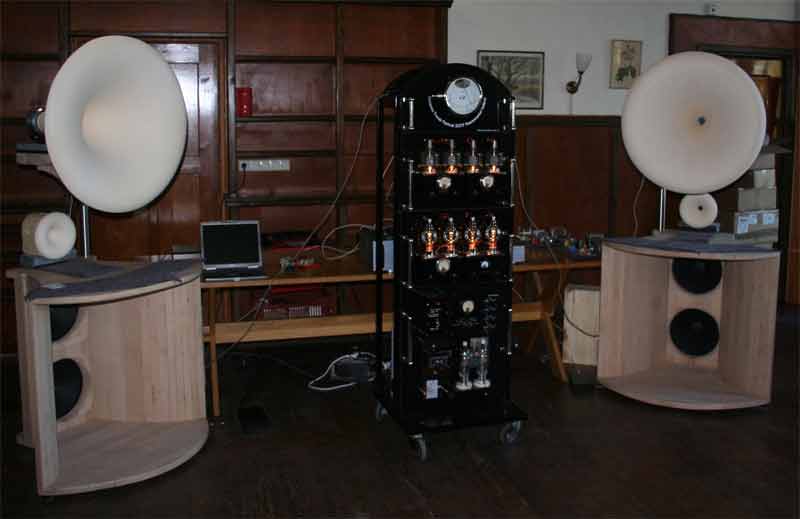 The winner of the shootout, built by Andre Klein of France. An audio sculpture.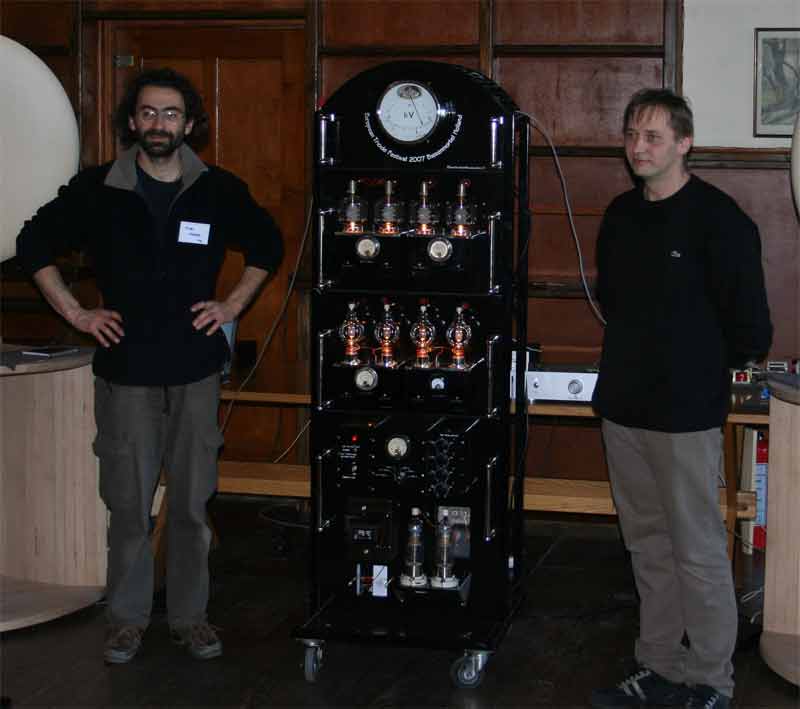 Marc Henri (left) who built the plaster horn speakers, and Andre Klein (right). This amp was way over the top!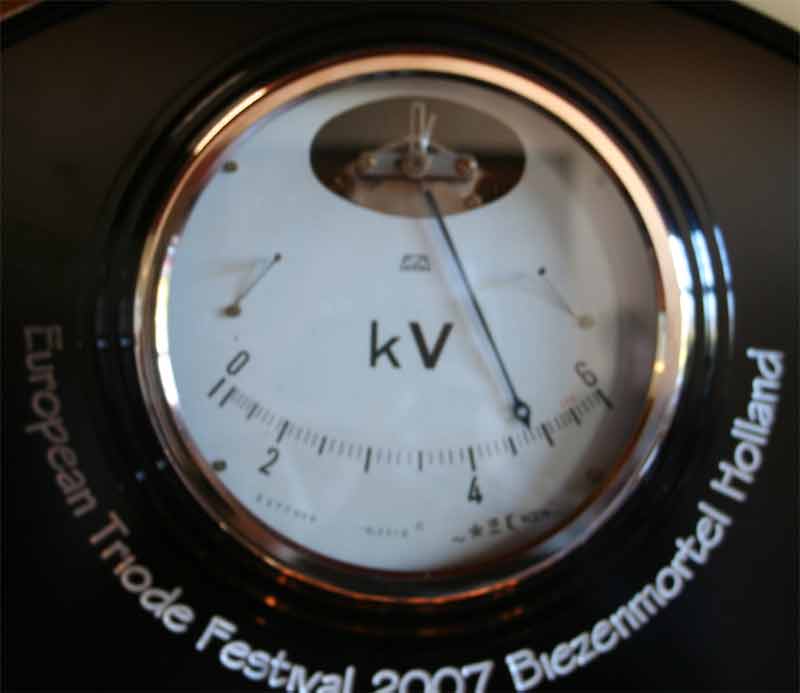 How about that for B+!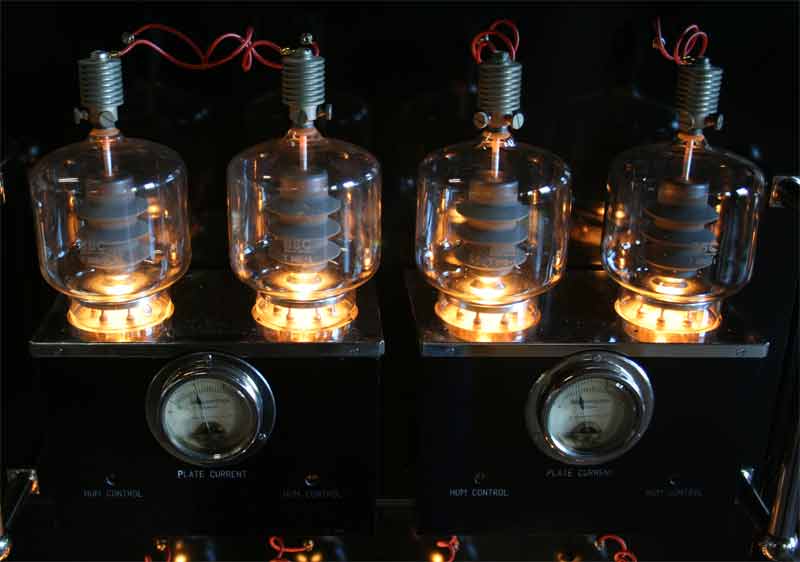 Beautiful!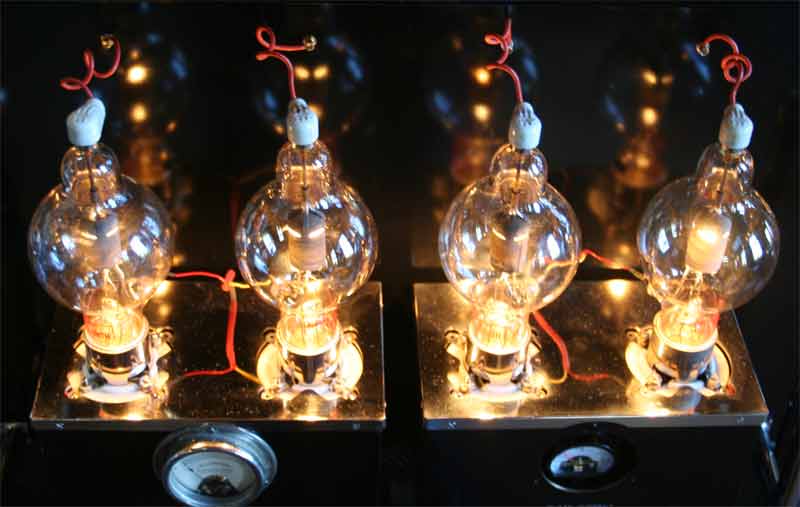 Driver tubes?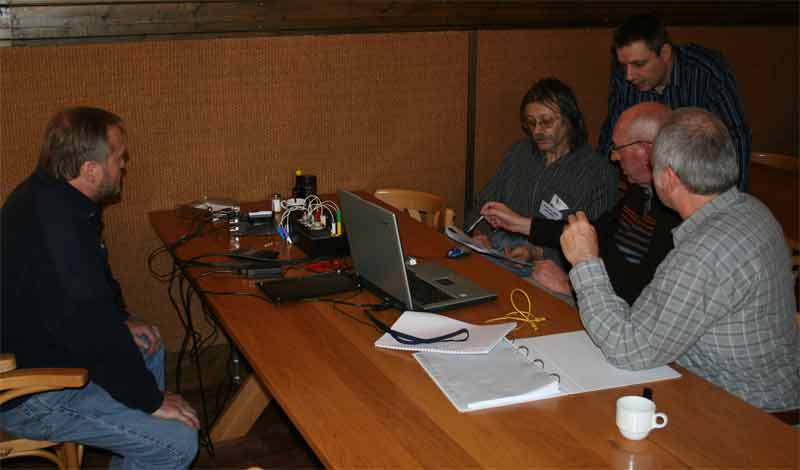 Tech talk in the dining room.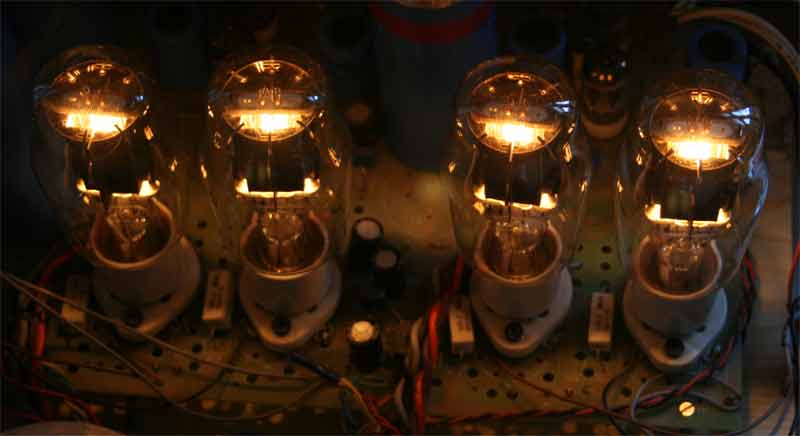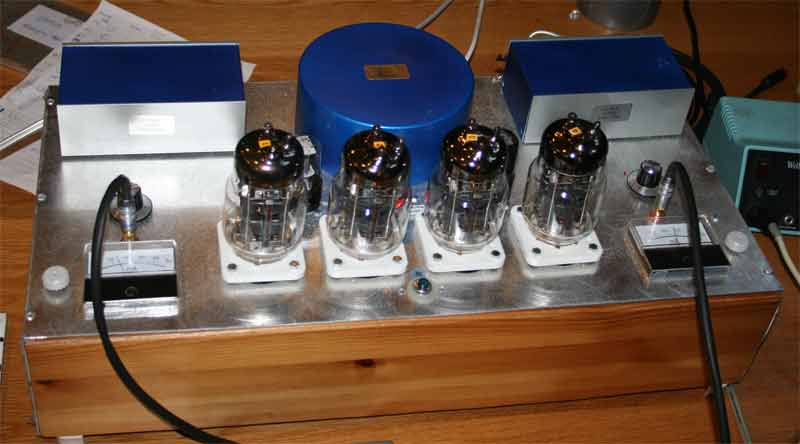 Some of the shootout amps. There were 14 entries in all.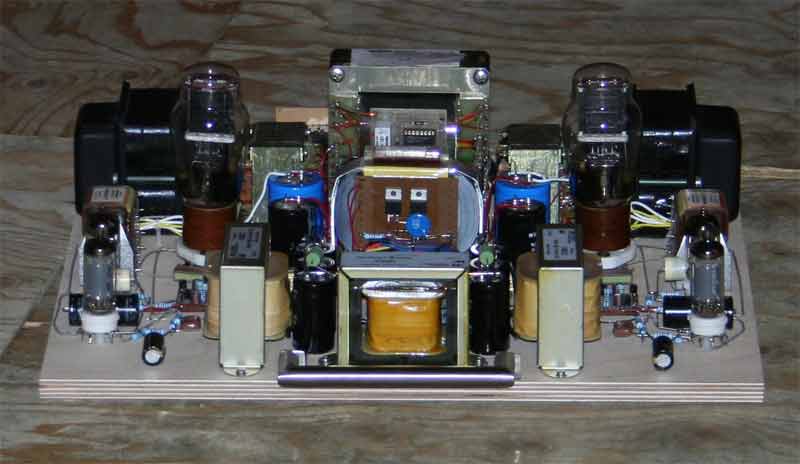 Manfred's amp (as if you couldn't tell).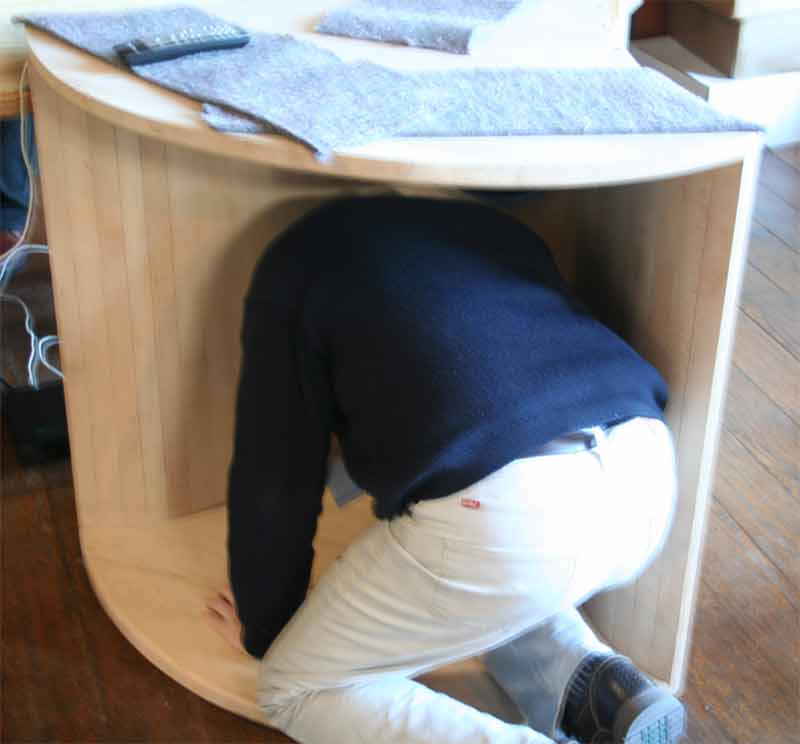 Hummmmm?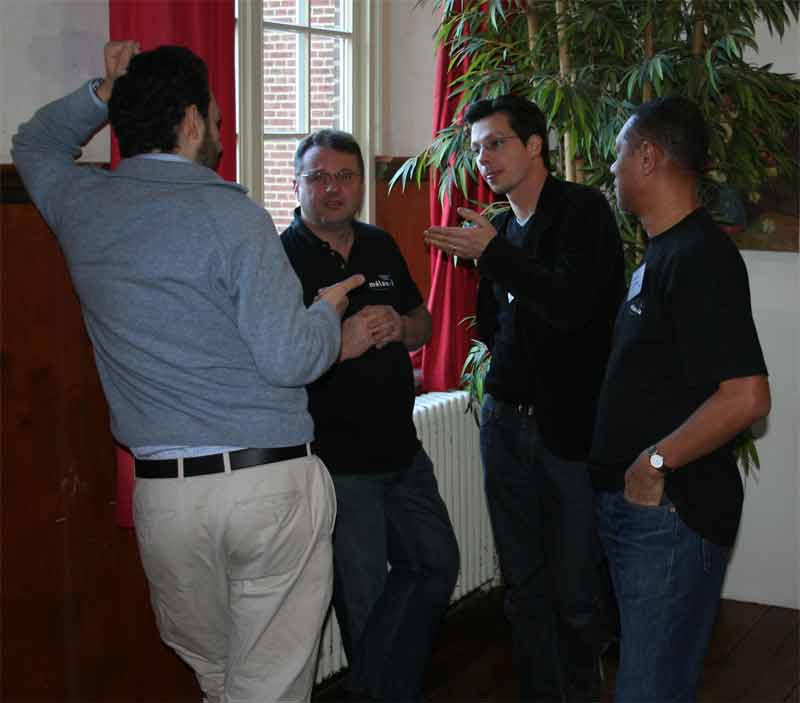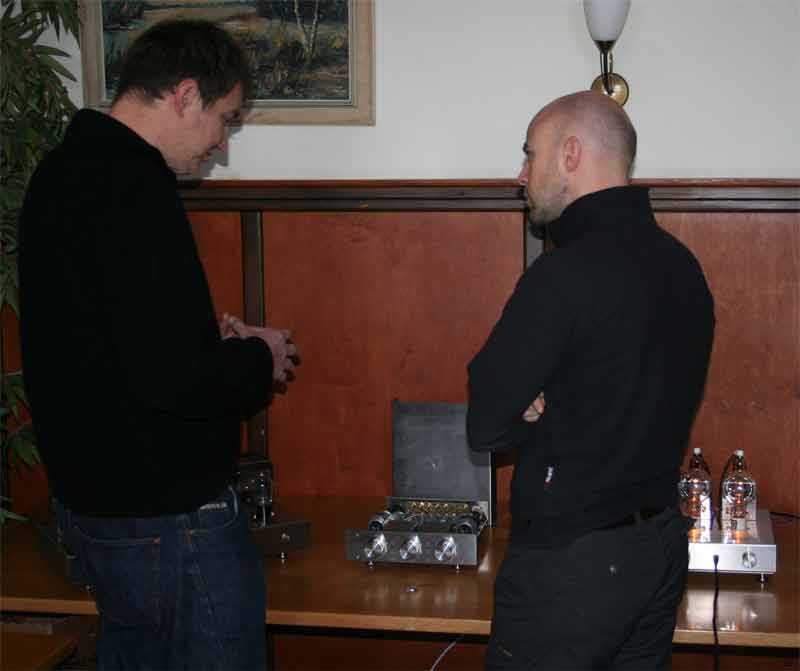 Christof Kraus, left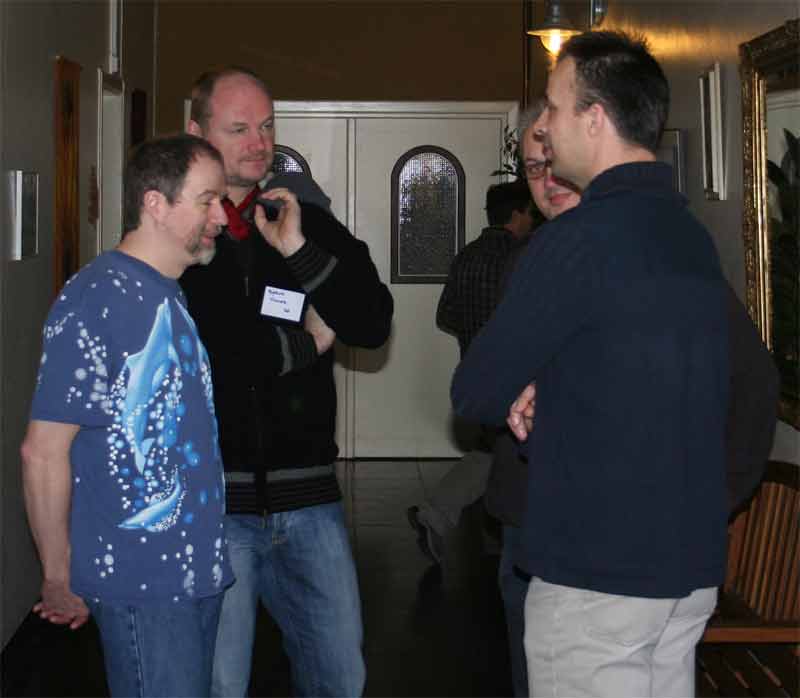 Morgan Jones, Bernd Uecker, Manfred Huber and Guido Tent.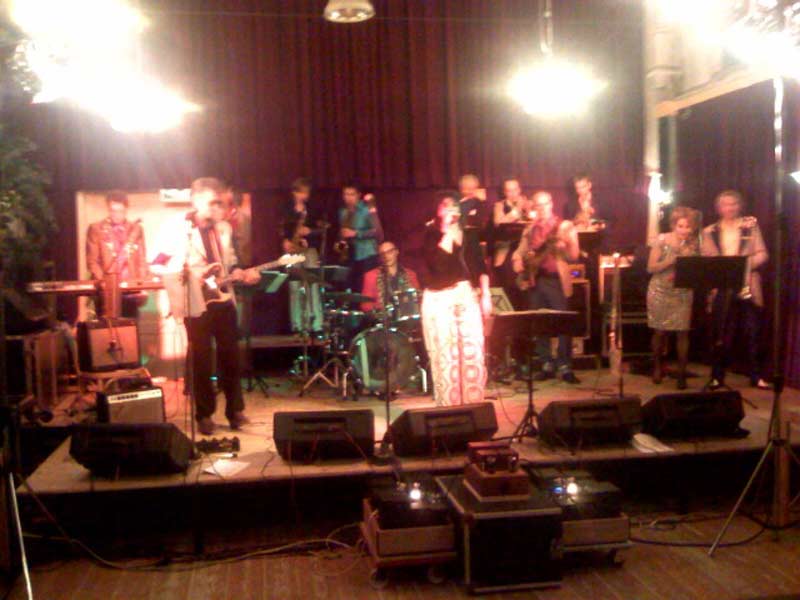 The band for the Saturday night party. Fifteen musicians playing through DHRob's amps, 30 watts, filling the chapel.
Great band playing '60s and '70s American music. Sorry for the cellphone photo.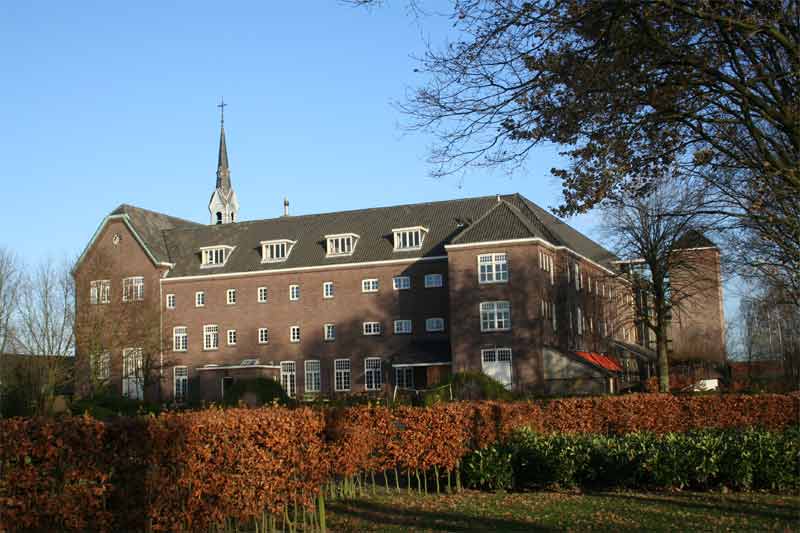 A nice shot of the monastery on the only sunny day we had. This is an ideal venue.
I welcome email from tube hobbyists.
© Raymond Koonce 1998-2007 all rights reserved.