My latest 300B creation, built for Ray Gallagher, September, 2001.

WE91A clone (stereo)
.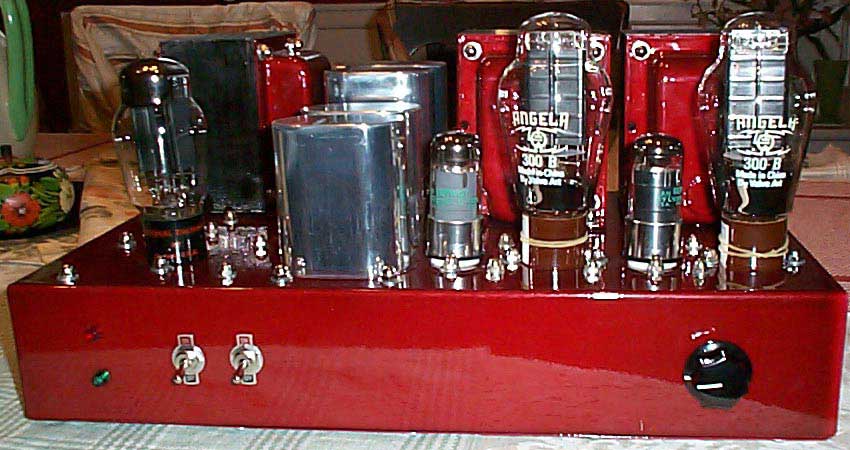 Front View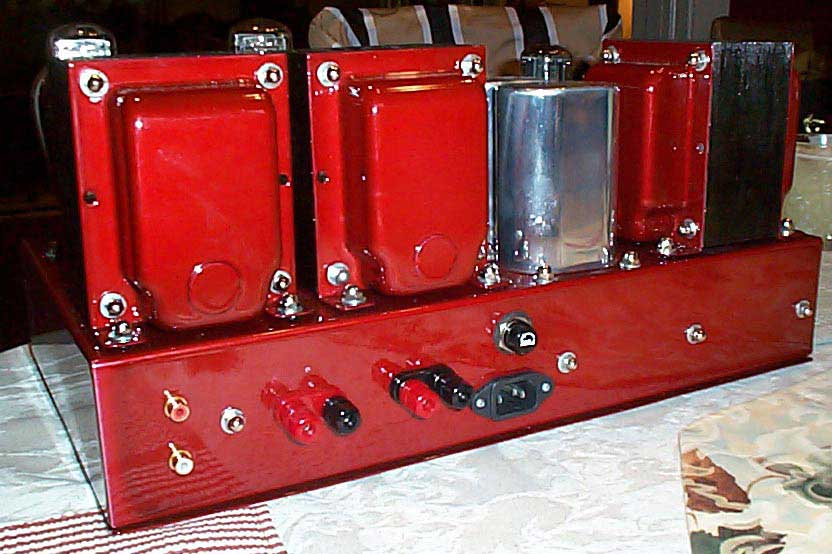 Back View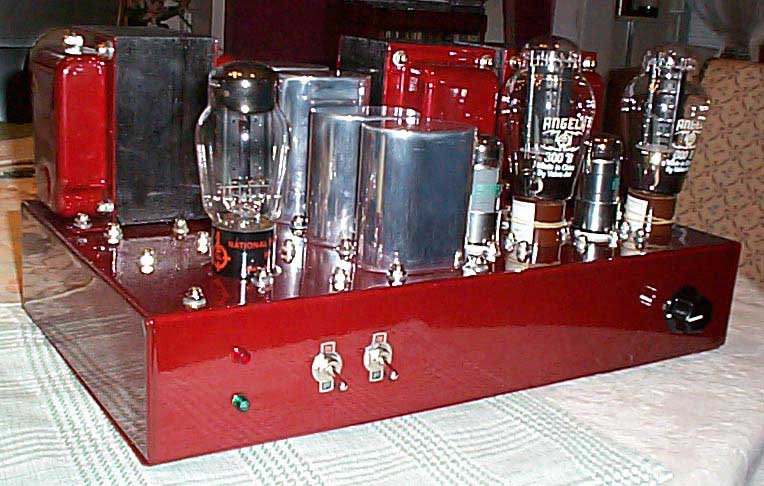 3/4 View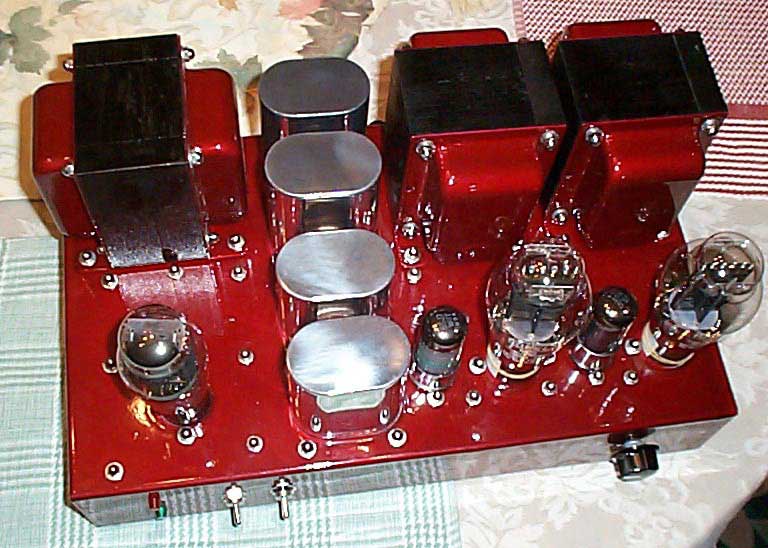 Top View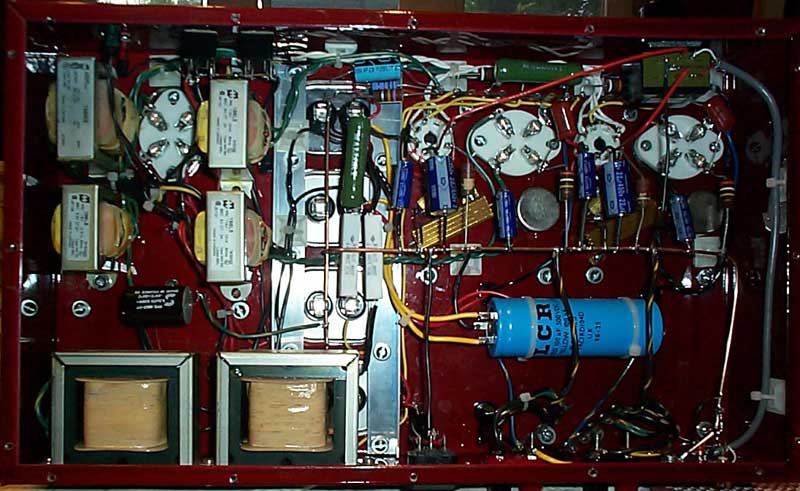 Bottom View, cover removed.
I know, I know, those electrolytic bypasses have to go. I have Solens on order to replace them, but I used what I had
on hand to get things going. The LCR really quiets things down from my first version and there's lots of space under the outputs.
Very low hum level even with 102dB speakers. I must say that the amp sounds very nice. Full, deep bass and really nice
mids. My blue one's getting re-wired as soon as time allows. This is a great circuit!
The chassis is powder coated in "Candy Apple Red" which actually looks somewhat more maroon than the photos
indicate. It's a great finish and much easier than paint. Most any color you want. The filter caps are 370VAC
motor run caps designed for air conditioning service. They should last a loooong time in this application.
I'll get a schematic posted as time permits, but I used the one from Sound Practices #1 (corrected version 12/93).
comments welcome email me here