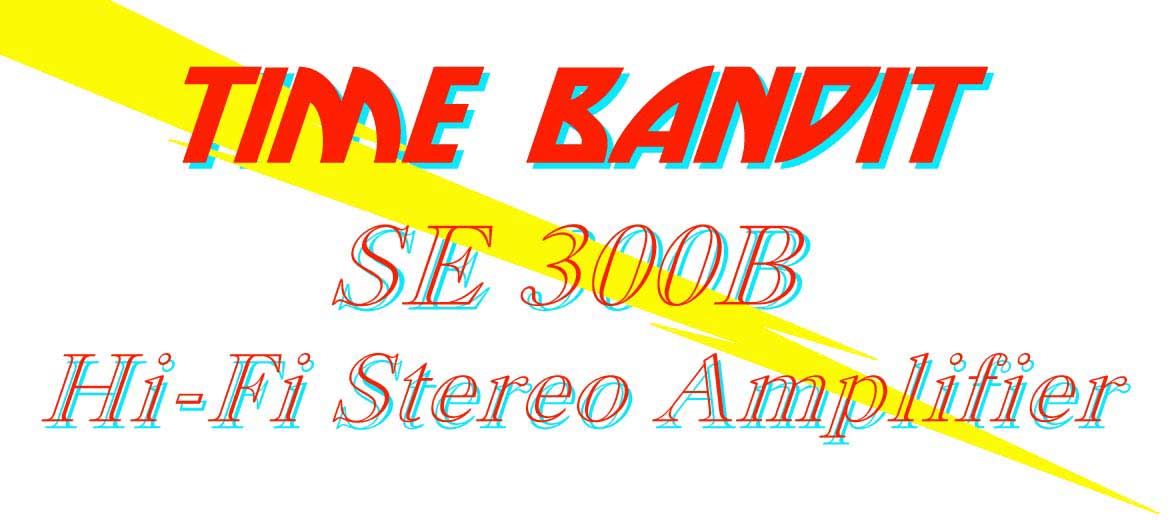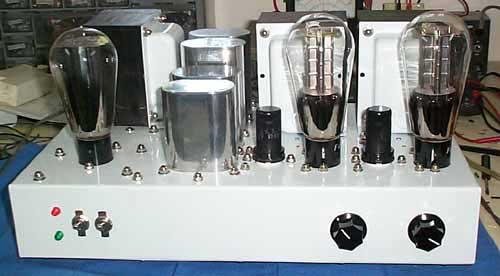 Built for David Beverly
July 2002
Here are some photos of the 300B amplifier I built for my friend David Beverly of Houston.
He wanted something a little different from my usual offering and I think he got it here.
The circuit is the classic Western Electric 91A circuit from the mid 1930s using a 274A rectifier, two 6SJ7
pentodes and a two 300Bs for a stereo amp. It uses a split-rail power supply filtered by motor run capacitors
and a large LCR electrolytic. It produces about 7.5 watts at clipping and has about 3mV of hum at the speaker
terminals. I have found that the older RCA metal 6SJ7s sound better to me and are more
reliable than the Philips GT versions I've used before (I had several failures of those with lots of crackling when cold).
The unusually shaped tubes are Full Music brand manufactured in China and purchased from a dealer in Hong Kong.
The transformers are all Hammond which I have found to be good performers. The chassis is, like the
other amps I've built, powder coated as well as the transformer end bells. I added a selector switch
to this amp to provide for four input sources and I also added a terminal block inside the chassis to allow
the changing of the speaker output impedance to 4 or 16 ohms instead of 8.
Here are a few more shots of the amp from various angles.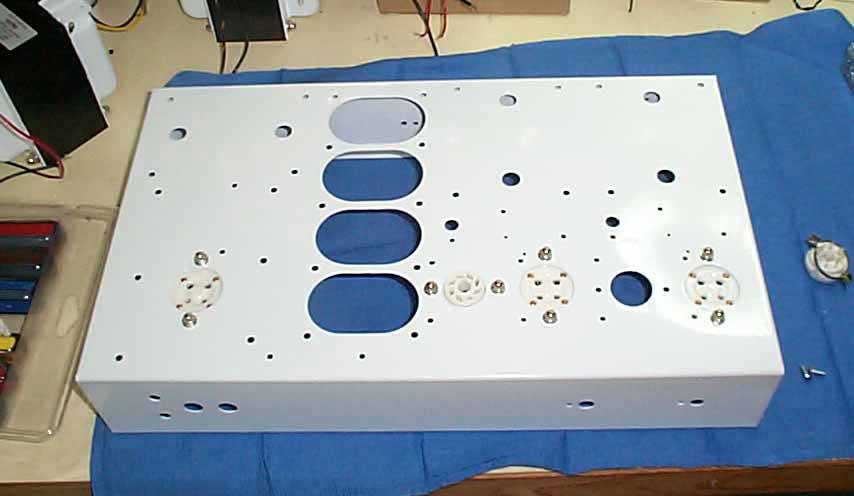 This is a shot of the chassis on the bench with all the holes cut (152 of them!!) and all but one of the sockets installed.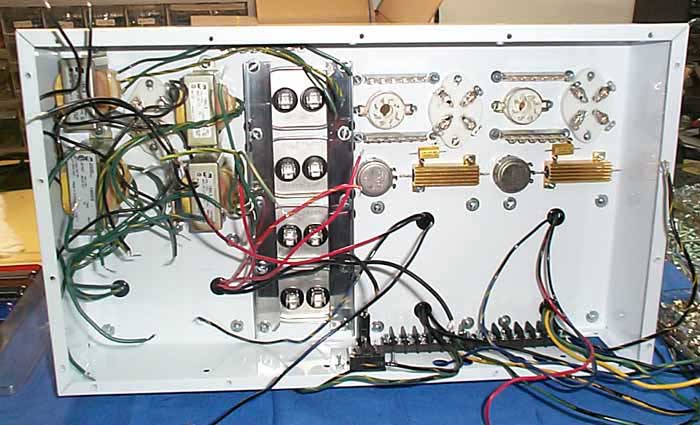 Here's what it looks like with most of the components mounted (no chokes yet). Lots of space in there.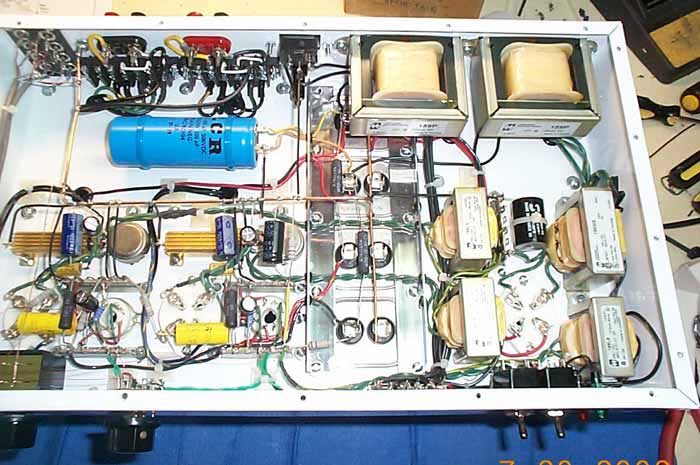 Here you can see the amp with the wiring in place and a view of the input board and the speaker terminal block.
The ground bus is a 12 gauge copper wire attached to the chassis near the inputs.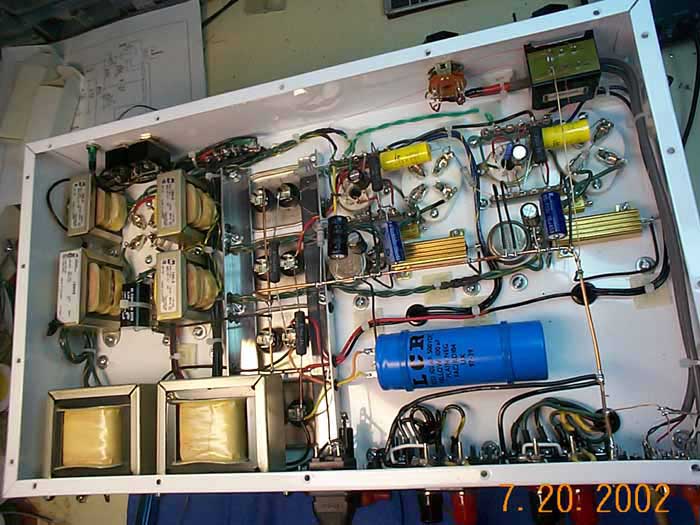 Here's a shot from the other side showing the power switches and the Alps volume pot and the selector switch.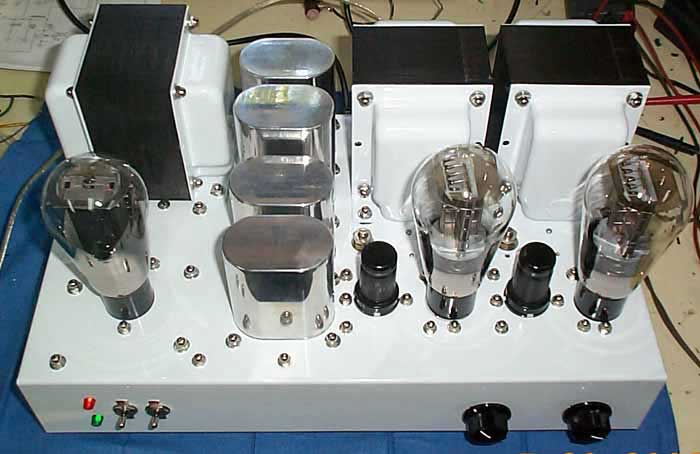 Here's an overhead view. The amp's playing quite loudly in this shot. The volume's almost all the way up.
Sounds great :-)

If you'd like some more information about this amp or any of the others I've done, please feel free to
email me at rkoonce@dsityler.com